Dreaming of purchasing your own home for the first time?
With First Home Fund you can reserve a Story Home of any value on one of our Scottish developments.
The Scottish Government will contribute a maximum 49% equity stake based on the property price (up to £25,000) and a minimum 5% deposit is required.
Equity loan example based on a £250,000 Story home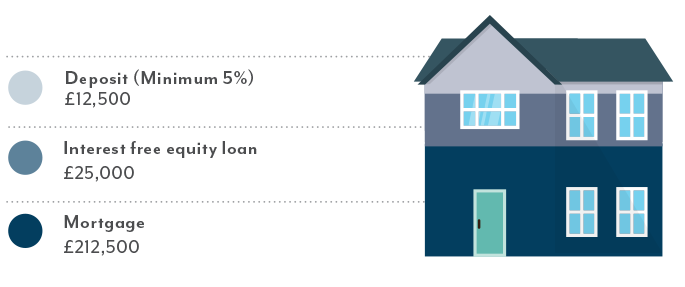 To be eligible for this scheme you must be a first-time buyer who does not own or has not previously owned a property. If you are applying for a joint mortgage, only one applicant needs
to be a first-time buyer to qualify.
Although the Scottish Government will have an equity share in your new home, you will still own it outright.
The equity loan is repayable when you sell your property and if you don't sell, you don't have to repay the loan.
First Home Fund is available until 2022 but be quick – this scheme has been capped at £150m, once the funding has been allocated the scheme will close!
Pentland Reach
Biggar
2 & 3-bedroom homes
from £150,950
Pentland Reach has a range of beautiful apartments, semi-detached and detached homes with character on the inside and out, located in the charming town of Biggar.
Each home has been designed...
View Development
Summerpark
Dumfries
3 & 4-bedroom homes
from £0
Summerpark has a variety of exceptional detached, semi-detached homes and apartments.
This beautifully designed development has been running for over ten years, and every home is finished us...
View Development
Terms & Conditions
For full terms and conditions please visit https://www.gov.scot/collections/first-home-fund