Story Homes is supporting hundreds of children around Newcastle who play football with Kinston Park CAFC.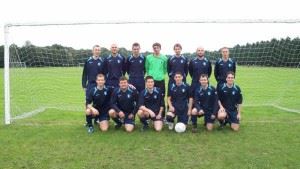 Kingston Park and Story Homes have struck up a partnership, with Story Homes sponsoring the club for three years.
Kingston Park CAFC, based in Newcastle, has 11 different teams with members ranging in age between 5 and 18 years old.
The club promotes sport, fun, inclusion and competition, with the children training regularly and often travelling across the North East to play matches.
Story Homes' support ensures that the members of the club can have their first taste of sportsmanship and competition within a safe and local environment.
For more information visit: www.kingstonparkfootballclub.com.