Kirkham FC scores support from Story Homes
November 2017
A senior football team in Kirkham is sporting a fresh new kit this season after partnering up with our Brookwood Park development.
The sponsorship deal will see the senior team of Kirkham FC walk out in style in a brand new kit for the 2017/18 season. The team who play in Blackpool and Fylde Sunday Alliance and play from Coronation Road Park, recently purchased the kit thanks to our sponsorship. All the players are from the local community.
Steve Boardman and Allan McFaulds, who manage Kirkham FC, approached us after hearing about our work with the local community through our 'Future Story' scheme. Steve said: "Allan and I are passionate about the lads and Kirkham FC. We cannot thank Story Homes enough for their support. This funding gives us the opportunity to improve what we do on our training and match days. The financial backing also gives us the much needed funds to buy our new kit, along with improving various training equipment that we wouldn't been able to afford.
"Without donations like this, grassroots football teams like ours would simply be unable to survive so to be sponsored by Story Homes is incredible."
Kirkham FC consists entirely of volunteers. The club relies on donations by organisations and from the local community to continue using the training facilities available in the area.
Allan added: "The club and the team really appreciate that a company like Story Homes recognises how important football is to the young people within our community."
Sales manager Richard Kitson said: "We are committed to supporting the communities in which we build our new homes, so we were delighted to purchase new football kit for Kirkham FC senior team.
"The donation will ensure that members of the team are looking their best in the brand new kits and are ready to score plenty of goals! We wish the team and club every success for the future, both on and off the field."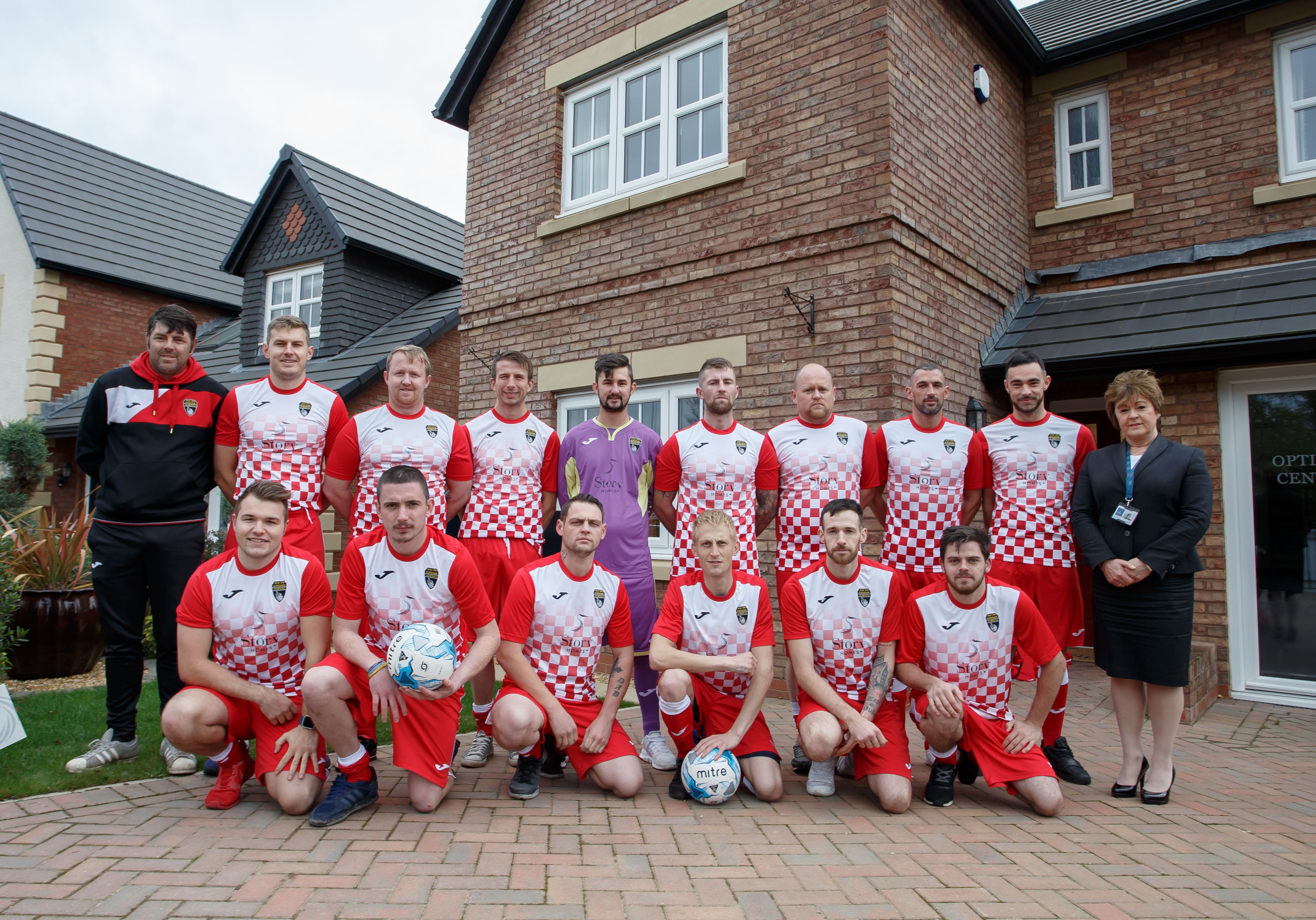 We have committed to supporting community groups across the North West through our 'Future Story' scheme. This is a company-wide scheme designed to support sponsorship or donation requests from charities and community organisations that surround Story Homes' developments in  the North West, North East, Cumbria and South Scotland.
We are accepting applications via its website all year round, with a regional committee reviewing submissions on a quarterly basis.
Story Homes is now inviting charities and community groups to apply for support in the next quarter. Applications for sponsorship, donations or raffle prizes should be made by completing the form here.
Brookwood Park is a stylish mix of 3, 4 and 5 bedroom properties, all finished to a high specification. With 13 different house types on offer there will be a superb collection of terraced, semi-detached and detached homes, offering up to 1905 sq ft of living space. Renowned for stunning street scenes, award-winning Brookwood Park boasts a stylish mix of attractive exterior finishes, complemented by thoughtfully designed interiors.
For more information, call in to the sales and marketing suite open Thursday to Monday form 10.30am to 5.30pm.