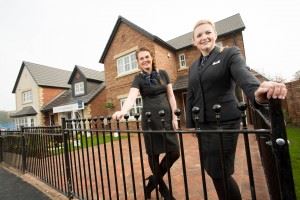 A mortgage advice weekend is being held this weekend in Kirkham, offering information for first time buyers.
The event, which is being held at Story Homes' Brookwood Park development in Kirkham, will also give visitors the chance to find out more about incentives such the Government's Help to Buy Scheme.
The advice day comes hot on the heels of recent figures which show that it makes financial sense to buy property in the North West, rather than rent.
Average monthly mortgage repayments in the region are £522, while the cost of renting is £643 a month. This is a saving of £1,452 per year, per household by buying a property.
Advisors at award-winning Story Homes say that it is an ideal time for people looking to get on the property ladder, with recent Government incentives such as the Government Help to Buy Scheme and the new Help to Buy ISA.
The Help to Buy ISA gives every individual a cash boost towards the deposit on their first home. It is a tax-free savings product which the Government adds 25% on top of the amount saved.
Story Homes Sales Manager Clare Wilson said: "The mortgage advice weekend will be a fantastic opportunity for people to come along and speak to experts in new home mortgages and find out more about current incentives such as the Help to Buy scheme and ISA, which can make a new build home much more affordable.
"As recent figures have shown; it is the perfect time to get on the property ladder. Renting has been shown to cost more in the long term, with tenants having nothing to show for the money spent when they leave.
"For people looking to buy, whether their first home or taking a step up the ladder, we would urge them to come along and find out more about the help available."
RSC New Homes, which specialise in new build mortgages, will be on hand to offer mortgage advice alongside Story Homes' Sales Executives who will be there to discuss current incentives on selected plots.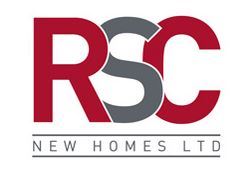 Clare added: "We work closely with RSC to ensure a smooth house buying journey for our customers. It's great that they are going to be at the show homes for the weekend where potential buyers can find out all the information they'll need in one place."
The mortgage advice sessions are being held on Saturday 27 February and Sunday 28 February from 10.30am to 5.30pm at Brookwood Park in Kirkham.
For more information, or to book an appointment please call 07841918103.