Buyers of a Story Home in Scotland can now take advantage of the MI New Home incentive.
MI New Home is supported by the Scottish Government and allows buyers to secure a mortgage with as little as 5% deposit. The scheme was developed by the home building industry, working in partnership with lenders, and aims to overcome the issue of the requirement for a large deposit.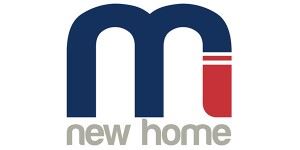 Anybody buying a new home, not just first time buyers, can use MI New Home to apply for a 95% mortgage against a home with a value up to £250,000. Story Homes are currently offering MI New Home on properties at our award winning Summerpark development in Dumfries.
Louise McGuckin, Head of Sales at Story Homes said: "MI New Home is a fantastic product for buyers with a smaller deposit. If you want to own your dream home but only have 5% deposit, speak to us and we can help you make the most of the Scottish Government supported scheme."
For more information, visit our incentives page or read our MI New Home leaflet. The English equivalent of MI New Home is NewBuy. To find out more about NewBuy click here.