New development in Dalston approved
September 2013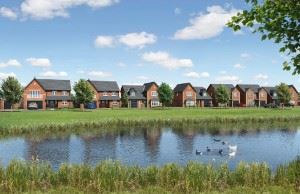 Story Homes will be bringing a fantastic development of new build homes to Dalston, near Carlisle. Plans were approved at the local planning committee on Friday 30th August.
The development will include 121 new homes on the land between Station Road and Townhead Road. The site covers approximately 5.4 hectares and is located to the West of Dalston village centre.  Open space and landscaping will also be incorporated to give the development a stunning finish.
The development will include a mix of detached, semi-detached and terraced properties with a range of two, three, four and five bedroom properties, including some bungalows, flats and townhouses. It will also provide 20 affordable units. These will comprise a mix of two and three bedroom properties and include eight discounted sale units and 12 homes for affordable rent.
The project has been designed to reflect the character of the existing village which has a range of house types and development of differing densities. The properties will be finished in a range of materials, including brick, stone and render, with slate or tile roofing.
Steve Errington, Managing Director of Story Homes said: "We pride ourselves on delivering quality developments of which both the company and the local community can be proud. We firmly believe that the proposed development strikes the appropriate balance of providing benefits such as affordable housing, monies towards local primary education and a through highways route on a site which is well related to the village centre and highly sustainable."
Work on the site is scheduled to begin in 2014. More information about timescales will be released in the new year.