A Managing Director has been appointed to head up Story Homes' North East operations.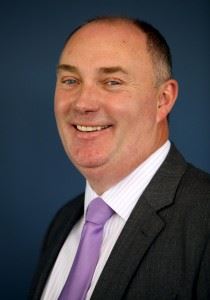 In a new role for the company Ian Worgan will oversee the Story Homes' growth in the North East region from its Newcastle regional head office.
Ian, who has joined from Taylor Wimpey North Yorkshire where he worked for 12 years, took up the post this week.
He said: "I am thrilled to be joining such a vibrant and growing company and I look forward to my role developing the business in the North East.
"Story Homes is a growing business with a great product. The culture of a proud family business is a good fit with the ideals I hold close."
Prior to Taylor Wimpey, Ian worked in manufacturing for Akzo Nobel International Paint in Gateshead, moving from the UK to Norway and Sweden while working in finance.
In 2003 he began working for Taylor Wimpey as a Finance Director and also operated for a period as a Regional General Manager
He said: "I knew it was time for a change and the Story Homes opportunity came up at the right time.
"The role will see me help to build the North East region for Story Homes and to recruit the staff to grow the business.
"There are a lot of opportunities in the region with a number of land opportunities already secured or in the pipeline which will allow the business to grow at a fairly rapid pace."
With more than 27 years of experience in developing land and communities Story Homes has grown into one of the most respected and well-known companies in the North of England.
It is known for the quality and high specification of its properties, the aesthetics of its schemes and determination to understand the needs of the communities where it builds.