Story Homes has hired nine new members of staff to take up positions in the Chorley office as the company expands across the North West.
We opened our North West base at Ackhurst Business Park in Chorley in September last year, and have recruited staff including a Head of Technical, a Buyer, a Senior Quantity Surveyor, a Planner, an Engineering Manager and a Sales Manager.
Story Homes has a growing number of residential projects in the region, with a number of new homes either already under construction or well advanced in the planning process.
All of our North West operations are carried out from the Chorley office including: land acquisition, planning and technical, design, commercial, sales as well as administration support.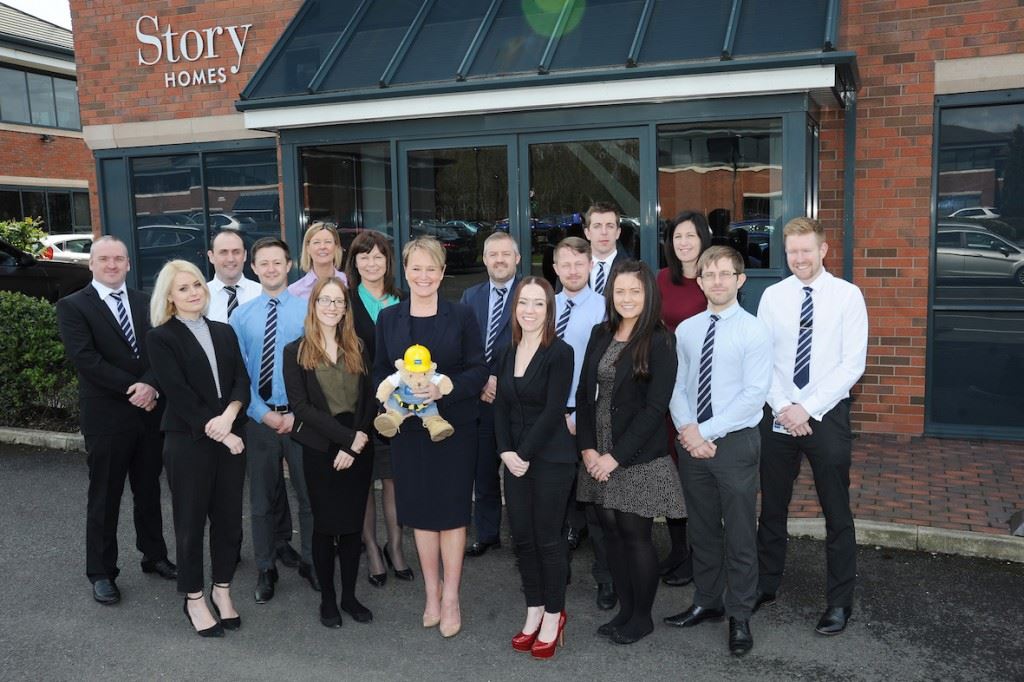 In total, we are creating more than 250 construction jobs in the region, with almost 50 full time staff being taken on over the coming months, the majority will be based in Chorley, and a further 200 jobs for sub-contractors and key trades are expected to be created.
"We are currently in the process of expanding our operations across the North West, particularly in Lancashire, and in coming months Manchester and Cheshire. We have already acquired and started work at sites across in Central Lancashire, Fylde, South Lakes, Ribble Valley, Lancaster and the Wyre," says North West MD Sue Warwick.
"The jobs created at Chorley have come as part of Story Homes' expansion into new territory, with more jobs to follow in coming months.
"We currently have eight sites underway in the North West, and we are attracting high quality people to bring the plans alive. We are delighted to welcome the new members of staff to our team and look forward to taking on more talented people, and to work with sub contractors who share our ethos."
In 2015-16 Story Homes delivered more than 565 properties to the market, and aim to increase this to in excess of 1000 properties by 2018/2019.
Neil Arkwright from Wigan has taken on the role of Head of Technical, and will be leading a team who will be designing the homes and the layouts of the sites.
He said: "I am very excited to have joined the business at this crucial point in its expansion in the North West.
"The business is in a strong position with exciting and well managed plans mapped out for the future. Clearly designing sites where people will be proud to live is crucial to the ongoing success of the business.
"I'm looking forward to helping build on the successes of the company, and making Story Homes as well known and loved in the North West as it is in Cumbria."