North East
Desirable locations
High quality specification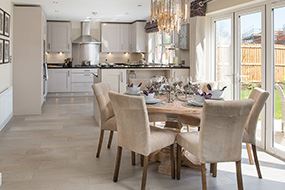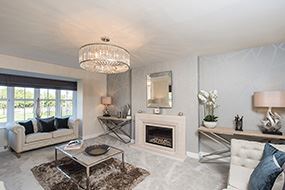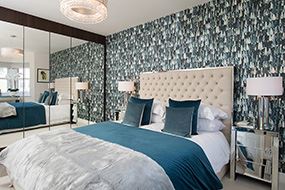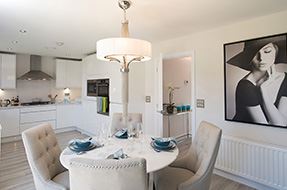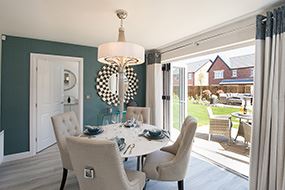 New Story Homes in the North East
Key Features
Desirable locations
High quality specification
With 30 years' experience in building new houses in the North of England, Story Homes has a well-deserved reputation for constructing quality, high specification new properties. Our expertise in developing new houses has led to sustainable growth over the years. This has enabled us to expand our expertise into new areas, amongst others, the North East, where we are excited to bring our new homes to the beautiful locations within North Yorkshire, County Durham, Northumberland and throughout the North East.
We've won many awards along the way and are proud of our reputation for building aspirational homes. This is an exciting time for us as we bring our quality new homes to the North East. In continuing to build the high specification new houses and property developments for which we are renowned we look forward to ultimately creating new and vibrant communities throughout the region.
We have a large and varied portfolio of new houses for sale in the North East. Not only are our properties designed and built to exacting standards, by the most experienced crafts people, but the level of care and finish is very much evident with a new Story Home in the North East. Our design ethos ensures that traditional architecture and stylish interiors blend effortlessly together. We employ traditional build techniques as well as equipping our homes for 21st century modern living. Plus, you will find that our customer care is second to none.
*Any promoted Story Homes offer is subject to terms and conditions. Offers are available on selected plots only, are subject to availability and cannot be used in conjunction with any other offer. Prices and details are correct at time of being released for advertisement. Story Homes reserve the right to withdraw or alter these offers at any time. Cannot be used in conjunction with part exchange.
Current Developments in the North East
The North East of England is an intensely rewarding place to set up home and spend quality leisure time with its vibrant cities and beautiful coast and countryside. There are a wealth of opportunities whether you're seeking an urban or rural lifestyle and you'll be spoilt for choice when it comes to choosing your new home in the North East, as each area, be it North Yorkshire, County Durham or Northumberland, has its own distinct character. There is a fantastic cultural offering with live music venues, art galleries, theatres and a burgeoning creative community.
Forthcoming Developments in the North East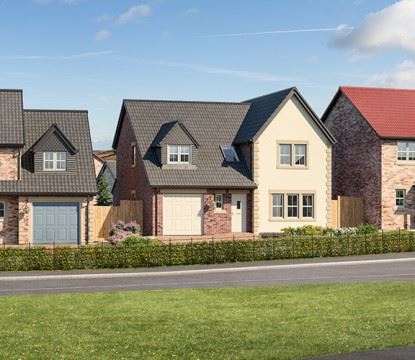 St John's Manor
Callerton, Newcastle upon Tyne, NE5 1NQ
St John's Manor will feature a collection of 3, 4 and 5-bedroom homes from our exclusive new house type range. Many of the homes will feature large kitchen/dining/family areas, luxurious bathrooms with Porcelanosa tiles, spacious bedrooms with en-suites and bi-fold doors lea...
View Development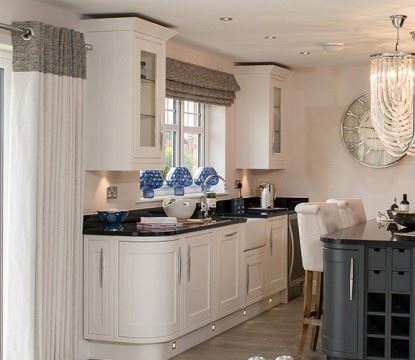 The Willows at Blackwell Grange
Darlington, DL3 8QN
Story Homes is delighted to be introducing a new development of executive homes to Blackwell Grange, Darlington.
The Willows at Blackwell Grange will feature a collection of 59 homes built to our high quality specification, which takes aspirational living to the next le...
View Development
Planning Applications / Consultations
Whenever we are planning a new property development in the North East, we recognise that consultation with local communities and stakeholders about planning applications we intend to make is vitally important in the development process. New developments throughout the North East can have real benefits for the whole community, not just those looking to buy a new home in the local area. From economic investment, job creation and retention, opportunities for subcontractors and suppliers, investment in community facilities, infrastructure and education facilities; development can be positive for everybody if it is carried out with the needs of the community in mind.
Vacancies
Working for Story Homes offers excellent job prospects and we have many opportunities for those seeking new challenges and career progression. In return we offer competitive salaries and a structured career path along with first class benefits.
View Vacancies
Working With Us
We are always looking for high quality and dynamic businesses, contractors, suppliers and consultants who are interested in working with Story Homes on our developments across the North East.
Working With Story