Creating a connection to nature in our homes increases wellbeing and provides a sense of calm. This is probably why the trend for botanical colours and tropical motifs has such enduring appeal.
Palm prints and lush foliage are still pivotal to the look but this trend has evolved from impactful brights to something fresher and more subtle that works beautifully with the clean lines of a Story home.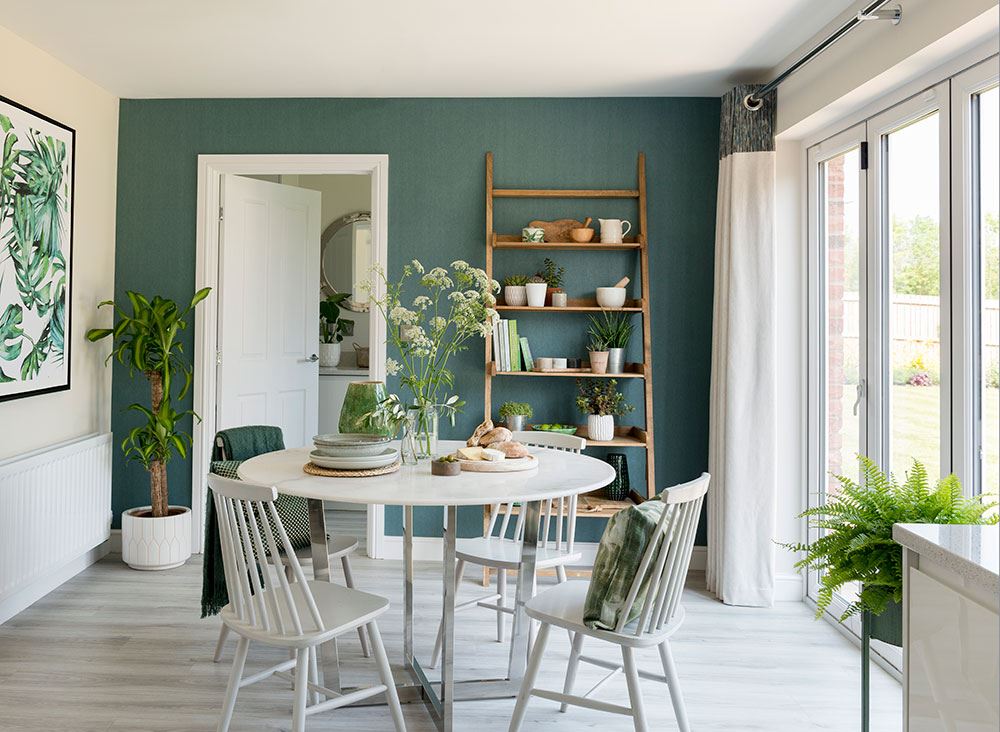 Energising greens create a crisp modern effect next to pure white, but it's important to soften the look and also provide interest by adding natural materials such as wicker, hessian and pale wooden furniture.
The coolness of the green against the warmth of the wood is the perfect balance which can then be accessorised with graphical leaf prints and as many plants as you dare to add. From soft, soothing sage to uplifting leafy yellow/green and cooler, impactful shades such as emerald and teal, this hue is a tonic to our busy lives and the perfect ingredient in a relaxed, tranquil home.
Ferns, palms and succulents are perfect for adding a splash of green but if you're looking for something more unusual, try a Rattlesnake or Prayer plant with vibrant variegated leaves; they'll also create a talking point.
Have you been inspired by this trend? We would love to see how you've incorporated botanicals into your decor. Let us know by tagging @StoryHomes on Facebook and Instagram.