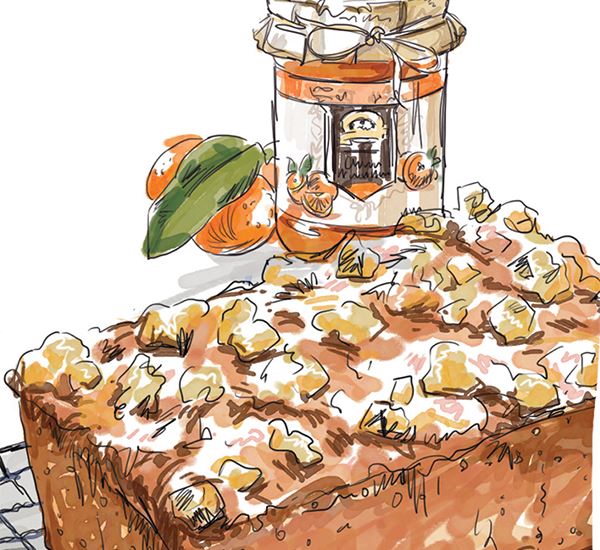 Ringtons juicy Seville Orange Marmalade adds a fruity twist to a classic Ginger Bread recipe – a perfect treat this Christmas.
For more information visit http://www.ringtons.co.uk/
Discover the recipe below:
225g unsalted butter
300ml milk
2 tbsp cinnamon
225g unrefined molasses sugar
1tsp grated nutmeg
375g self-raising white flour
1 tbsp ground ginger
2 tsp bicarbonate of soda
2 eggs (beaten)
7 stem ginger
110g raisins or sultanas
Preheat the oven to 150 degrees (fan assisted)/gas mark 2.
Grease and line a 23cm (9 inch) round tin or equivalent loaf tin.
Melt together the butter, molasses sugar, milk and marmalade in a pan over a low heat until combined. Leave to cool.
Mix the dry ingredients together in a mixing bowl and make a hollow in the centre.
Pour in the melted mixture to form a smooth batter. Keep stirring as you do!
Beat in the eggs then stir in the ginger and raisins or sultanas.
Pour into the cake tin and bake for 1.5-2 hours until risen and allow to cool in the tin before serving.