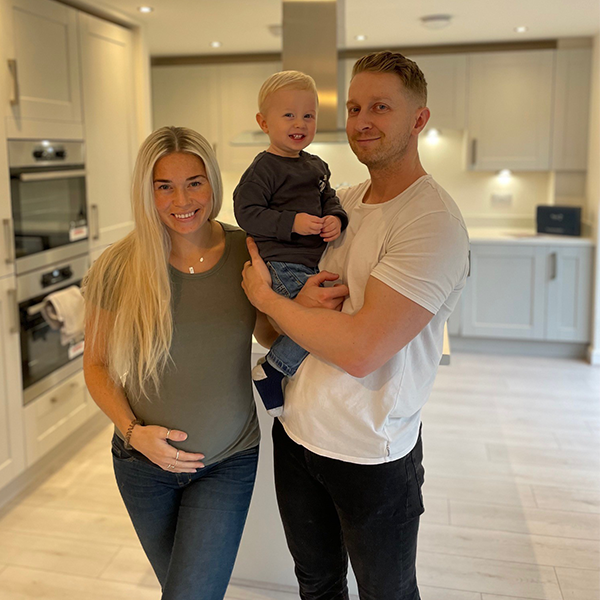 We're shining a spotlight on our customers Kate and Lee Matthews, touring musicians with 18-month-old Beau Tiger and another little one on the way, who recently relocated from Manchester looking for more room for their growing family. They chose The Lawson at D'Urton Manor in Fulwood, Preston, finding that this 4-bedroom detached home provided plenty of space and was set in a beautiful location close to Kate's family.
The Lawson is an impressive home featuring a large open plan kitchen, dining and family area with full height windows and bi-fold doors flooding the room with light. The bi-fold doors are perfect for extending the living space in the summer months when you can open the doors to the turfed garden. Upstairs you'll find a dressing area and luxurious en-suite in the main bedroom, and bedroom two also boasts an en-suite – both with your choice of tiles.
We caught up with Kate and Lee to hear about their new home journey and find out why they chose a Story home…
Were you looking for a new build and what made you choose Story Homes?
"With a baby on the way and a very energetic 18-month-old boy, we needed more space, more bedrooms and most importantly a garden.
"We chose Story Homes because of the beautiful house designs, externally and internally. We were amazed at how well-thought-out each room was, which was so important to us when deciding to relocate. They're very impressive and spacious. The show homes are immaculate and smell amazing!
"Before reserving The Lawson, we were looking at a much older property in Fulwood which would be a project. It would have been a great house, however, the stress, the work and the time to be able to achieve the Pinterest board dream wouldn't have even scratched the surface of what Story Homes has achieved without us having to lift a finger. In hindsight there's no way we would have been able to live in a building site home project with two very young children."
Why did you choose The Lawson and what are your favourite design features?
"We'd never even stepped foot in a Lawson before we got the keys, so when we walked around the property for the first time we were quite literally brought to tears.
"The details, the finishes, the space and the garden took our breath away. The thought of being able to bring our family up in such a stunning home is just simply miraculous."
Here's a peek inside Kate and Lee's kitchen, dining and family area – we love the choices they've made!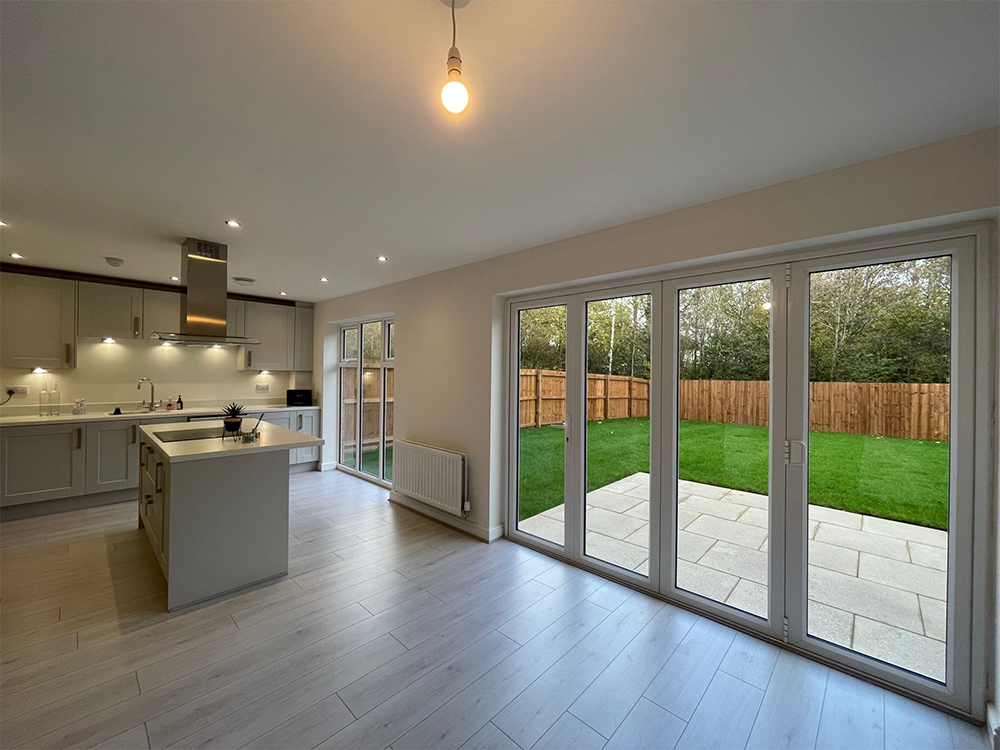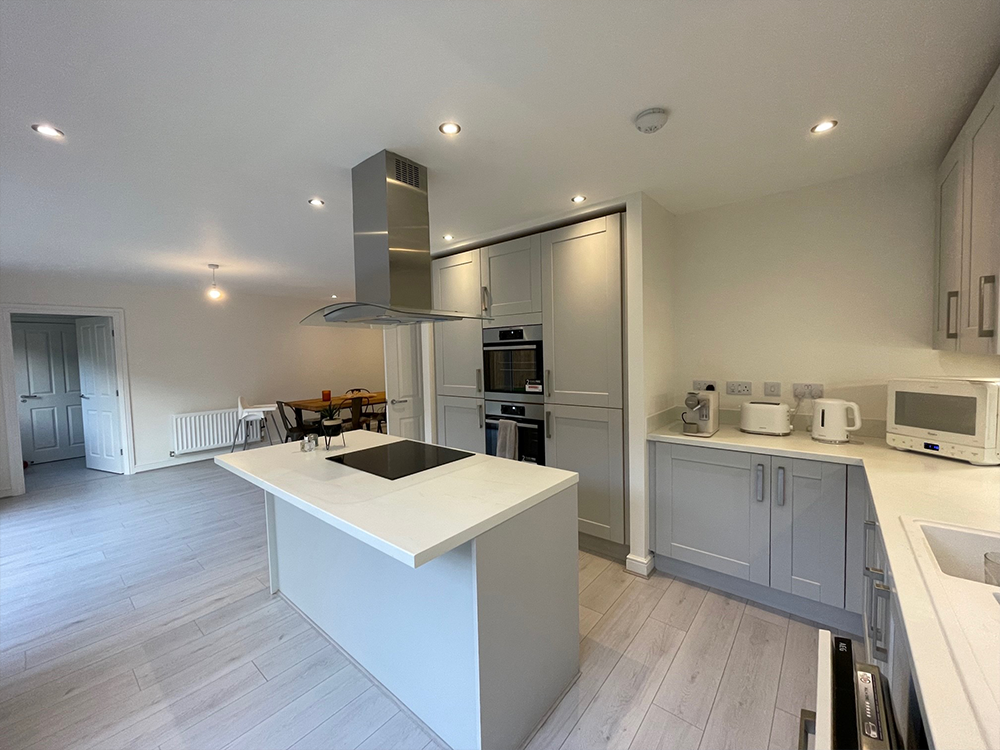 Why did you choose D'Urton Manor?
"Kate's mum and sister live within the area which was a huge pull to Fulwood after living in Manchester for the past eight years. We travel internationally with working in the music industry so needed extra help with childcare at home for Beau. Plus, the location is amazing for excellent schools."
 Tell us about your experience with Story Homes?
"Originally we were looking at The Hewson, however, our wonderful Sales Executive, Karen, encouraged us to look at The Lawson and moved mountains to help ensure that we could get the property. We are so thankful to the Story Homes team, it was a 'meant to be' moment."
"We are always shouting about Story homes to our friends and family, we'd love to have our beautiful community filled with them."
Feeling inspired?
D'Urton Manor features a collection of beautiful 3, 4 and 5-bedroom homes in Fulwood, Preston with a wide range of designs and layouts to suit a variety of customers. Come and take a look for yourself, book your appointment here.
Read our guide to The Lawson
Find out what other customers have to say