Get the trend: Elegant Earth Tones
September 2018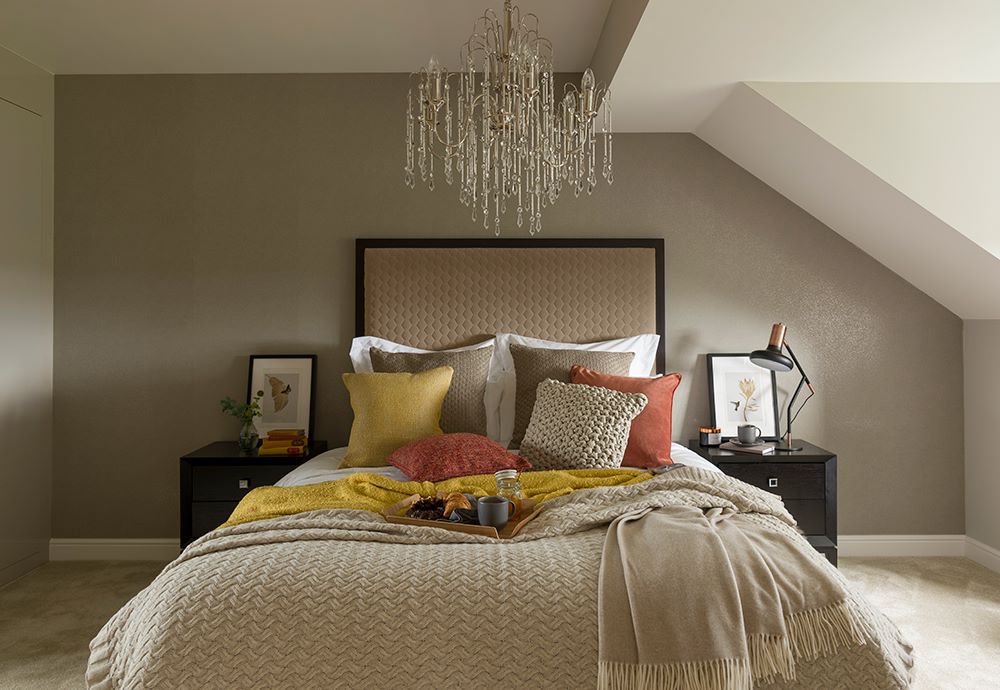 When designing a bedroom colour scheme most of us would like to create a calm and welcoming atmosphere that will help us unwind and shut out from the hectic world outside. Though you might initially think of greens and blues, earth tones such as clay, burnt orange, sand, taupe and ochre come from the ground itself and so have an authentic, restful quality. These shades that were once created by producing pigments from the earth itself so still have the same richness and nurturing effect that they did thousands of years ago.
In recent years pink has been very much in vogue, not only in bedrooms but throughout the home. Although pink might not be your thing it has reminded us how pleasant it is to live within a more human, cosy palette. Pink, although still popular is now making way for warmer peach, baked earth and even rusty red.
To incorporate this look into your bedroom in a restful way, layer up the more lively tones in the palette through soft furnishings such as throws and pillows and choose a muted mid-tone shade for the walls. Touches of warm metallic such as copper and brass also add interest and a feeling of luxury. Remember that you will be spending time in this space when the sun is down so think carefully about the position of lamps and candles to set the right mood, then sit back and enjoy your warming sanctuary.