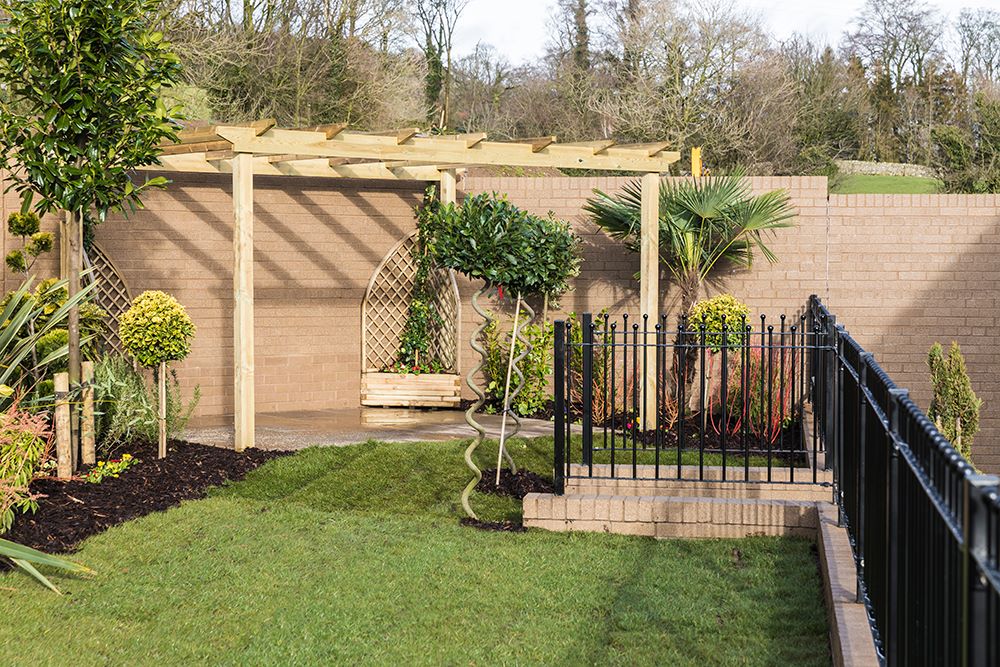 Each Story Home comes with a turfed garden, meaning that there's a world of possibility when it comes to making your garden your own.
Wondering where to start? Here are our top tips on how to turn a blank canvas into a garden that you and your family will love spending time in.
What does your dream garden look like?
Firstly, work out what you want to achieve. Are you simply looking to create a relaxing space where you can enjoy summer evenings; a fun outdoor area for the kids; an oasis full of plants and flowers to cultivate; or do you want to undertake more of a project by adding decking, water features or a covered area such as a pergola?
Plan your theme or colour scheme
The options are endless – you can go for accessories in bright summer shades, go 'shabby chic' with mismatched seating and pots, or create a stylish modern look with contemporary furniture and decor.
Explore Instagram and Pinterest for garden inspiration, and check out websites such as homify.co.uk, idealhome.co.uk and rhs.org.uk too.
If you want patio furniture, a dining table, a rattan set or outdoor sofa in your garden, look for these larger items first and then plan other decor around them. Think about the size of your outdoor area and avoid purchasing furniture that may overwhelm the space.
Consider sourcing cheaper chairs and tables and 'upcycle' by painting them in your preferred colour, or create pallet furniture for a rustic look.
Learn about the different plants available and what their appearance will be in each season, lifespan, size, speed of growth and so on. If you don't want to commit a lot of time to maintaining your garden, plump for plants that won't need too much attention.
Annual plants, such as sunflowers and petunias, are a good choice for an instant pop of colour. They'll only last for a year, but if you reserve a spot for them then you can change the variety each year to instantly freshen up the garden.
Add the finishing touches
A string of festoon lights or similar add a nice touch to your garden for the warmer evenings, but consider how they'll look in the daytime too before making your choice.
Decorative signs, blankets and cushions, outdoor tableware, ornaments and candles can all be used to brighten up the garden or refresh its appearance.
Retailers we love:
We'd love to see how you've styled your garden – share your images with us by tagging @StoryHomes on Facebook and Instagram.
Are you ready to start your Story? Find out more about our homes and our exclusive offers here.