Local Area Guide: Laurel Place, Ulverston
November 2021
Laurel Place is located in the beautiful market town of Ulverston and has a diverse collection of our 3, 4 and 5-bedroom homes, perfect for a range of customers.
Are you looking to move to a semi-rural setting on the edge of the Lake District with an abundance of local amenities and a vibrant community? Then let us tell you all about life in Ulverston and our development, Laurel Place…
View our homes at Laurel Place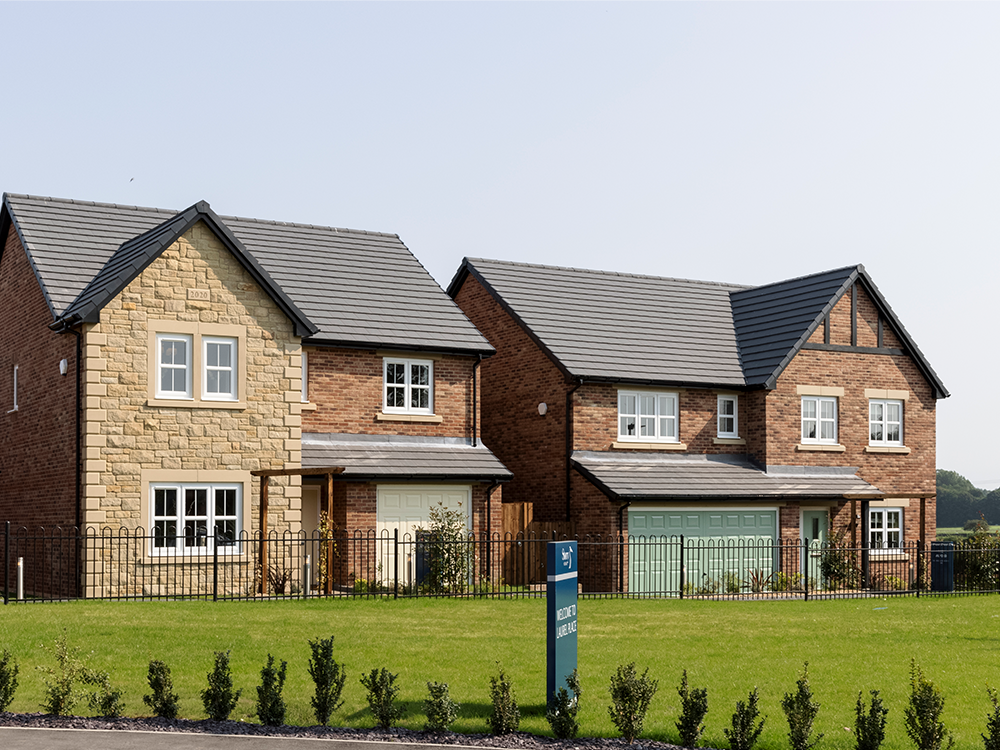 Location location location
Laurel Place is a short walk away from the centre of Ulverston, a traditional, bustling market town with cobbled streets just a mile and a half from the sea at Morecambe Bay and less than 10-minutes drive away from the Lake District National Park. The town has excellent transport links with a regular bus service and a railway station with routes to Carlisle, Manchester, Windermere and more. The A590 connects you to the M6 motorway where Lancaster and Kendal are within easy reach for commuters.
Although Ulverston boasts a countryside setting, there is an array of local amenities available, including local shops, pubs, restaurants, bars, a library, medical practice, leisure centre, bank, church, post office and more. A range of supermarkets are available with the newly refurbished Co-op Food within walking distance of Laurel Place, as well as a Booths, Tesco Express, M&S Food and Aldi on the outskirts of town – so you'll have plenty of choice when it comes to doing the food shop!
There is a choice of Nurseries, Infants Schools and Junior Schools nearby with Croftlands Infants and Junior School being less than a 15-minute walk from the development. Ulverston Victoria High School is also just a 20-minute walk away, making Laurel Place an ideal location for families with children of all ages.
What is there to do?
There are many things to do and places to visit in and around Ulverston. Located in the center of the town is the Coronation Hall, an Arts and Culture venue which features a statue to commemorate the world-famous comedy duo, Laurel & Hardy, as Stan Laurel was born in Ulverston. Ford Park is situated at the heart of the community, a popular picnic spot, dog walking route and host to many major events throughout the year.
A prominent landmark in the town is the Hoad Monument which proudly sits at the top of a very steep hill with many locals and tourists venturing to reach the summit on a regular basis. With superb panoramic views of Morecambe Bay and the Lake District fells, it's worth the climb! However, if you're looking for a less strenuous walk, Ulverston Canal is ideal for a gentle stroll topped off with a visit to The Bay Horse Hotel and Restaurant with its outdoor seating and beautiful views.
There are some fantastic beaches such as Walney Island and Roan Head just a short drive away too. The coast road between Ulverston and Barrow-in-Furness runs alongside part of the beach and there are plenty of free parking spots. It's a local favourite where you'll find popular ice cream van, Roy's Ices – the perfect stop off on your beach walk.
When it comes to places to eat there is a variety of options. Popular hot spots include The Farmers Arms, Amigos, The Mill, The Rose and Crown and The Hot Mango. And if you fancy a trip to the pictures, Ulverston has its very own Art Deco cinema, a very traditional and charming attraction with old style tills and paper tickets – there's even an interval to grab an ice cream.
Ulverston is also home to the beautiful Majushri Kadampa Buddhist temple with a woodland area leading to the beach.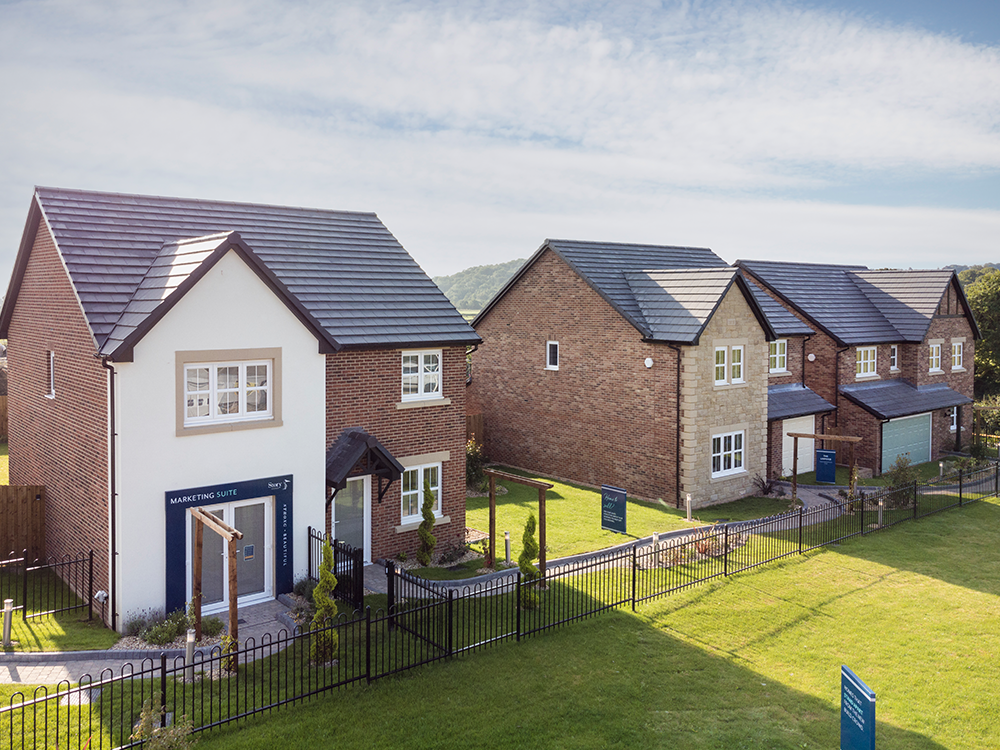 What our customers say
Here is what some of our customers who have recently moved into their new Story home at Laurel Place have to say:
"We have bought several new build properties over the years and this is far and away superior to anything that we had previously purchased. The design, specification, quality and attention to detail of our home is very impressive. Your five-star builder accreditation is well and truly deserved."
"Our new home is just what we wanted. It's a lovely house and the people there are really nice, you can't really ask for anything more. The team at Story Homesy make you feel like you're the only one, even though you're not. They keep coming to check on you and they ensure that there are no problems that need to be addressed. It's quite unique."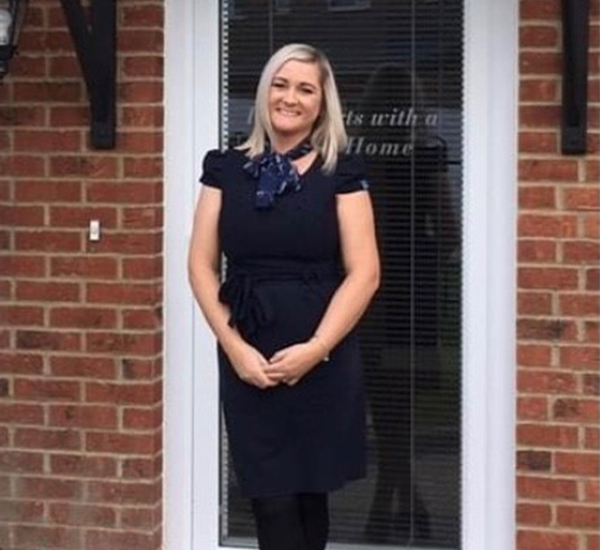 Meet the Sales Executive
Sarah is our dedicated Sales Executive at Laurel Place and is on hand to help you secure your new home. Being a local herself, Sarah loves living in Ulverston and we asked her what she likes most about the development, she said:
"Laurel Place is in a great location, set back from any main roads yet still close to all the amenities, including the local leisure centre, the newly refurbished Co-op and my favourite fish and chip shop, Priory Plaice.
"Ulverston hosts many exciting events throughout the year bringing the town to life with community spirit. There's the summer carnival where local tap dancing groups line the streets, the Lantern Festival with live music, fireworks and residents bring homemade lanterns for the procession and then the Dickensian Festival in November which is truly a grand finale to the year. The Dickensian attracts people from many areas dressing up in Victorian attire filling the streets with market stalls and serving mulled wine – it's a fantastic atmosphere and not to be missed."
A round up of reasons to live in Ulverston
Close to beautiful beaches and the fells, meaning you get the best of both worlds.
A vibrant community with annual events.
There's an abundance of local amenities.
There's an Infants, Primary School and Secondary School.
You can live in a beautiful Story home!
Does Laurel Place sound like the perfect move for you? Get in touch to find out more and arrange a 1-2-1 appointment with our Sales Executive.
Get in touch today