Story Homes celebrating after making BIBA's shortlist
May 2014
Story Homes has been shortlisted for two regional business awards.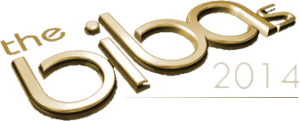 The 'Be Inspired Business Awards' (BIBA's) run by the North West Lancashire Chamber of Commerce, are the regions ultimate business accolades.
Held annually, the awards celebrate the achievements of the county's businesses big and small, with 18 prizes up for grabs in 2014.
Story Homes has been shortlisted in both 'Construction Business of the Year' and 'Business of the Year' after starting their first successful development in the county.
High Wood in Lancaster has been one of Story Homes' biggest successes to date. More than 380 customers joined the mailing list for the 197 home development and sales have exceeded expectations.
The first residents have now moved in to their High Wood homes, with many more ready to move in the coming weeks and months.
The next round of judging for the BIBA's will now take place and Story Homes will find out if they are winners later in the year at a ceremony at Blackpool Tower Ballroom.
To find out more about High Wood click here.