Story Homes eyes further growth with multi-million pound funding agreement
November 2016
Story Homes has announced the approval of a £65 million funding package which will facilitate the company's ambitious growth plans over the next five years.
The package, which was agreed last month, has been provided by Lloyds Bank and will support the housebuilder as it continues to expand regionally and further develop the premium product that Story Homes has built its reputation upon.
With exciting plans to boost its presence across the North West and North East before 2020, the company is committed to growing business within these regions and is aiming to open a fourth office in South Manchester to assist this.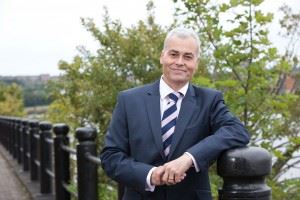 CEO Steve Errington, said: "We're extremely pleased to have received the green light on this funding and have already begun to see the benefits of having this level of financial backing. We're now in an even better position to buy and secure the land required to achieve our expansion plans and continue to provide high quality homes for life.
"The Brexit decision sparked a great deal of uncertainty across the industry, as well as with consumers, but despite this, we've seen sales increase. I'm confident that demand for housing will continue to grow now that the initial period of risk over Brexit has passed."
The firm – which was established by Fred Story in 1987 – completed 800 homes in 2016, a number which is expected to grow to 1,400 over the next two years.
Gary Chapman, mid markets North East relationship director at Lloyds Bank, said: "Lloyds Bank has been a big supporter of Story Homes over the years and recognises the great work the management team has done to always put the customer first and the commitment they have to providing high-quality homes for families across the North of England. We look forward to supporting the future expansion of the business over the coming years."
Funding has also allowed for the investment in key initiatives surrounding its workforce, including apprenticeship and graduate schemes and management programmes. Moreover, the firm has introduced a number of innovative new on and off site technologies.
Steve added: "We wouldn't have achieved the success we have if it wasn't for the incredible team at Story Homes and we're committed to continuing to providing employees with the resources they require to achieve our goals."