The construction of a new park is underway at our Waterside development in Cottam, Preston.
We have worked in partnership with Urban Green, who has delivered the landscape masterplan and detailed park design contributing to the successful planning consent for 283 homes along with a full arboriculture report and in-depth ecology input, including newt and amphibian trapping and translocation.
Urban Green, is the Landscape Architect and Contract Administrator for the delivery of the park, with Hultons Landscapes as the appointed contractor.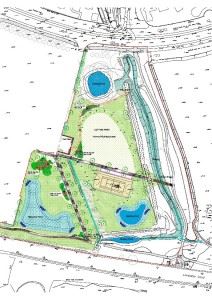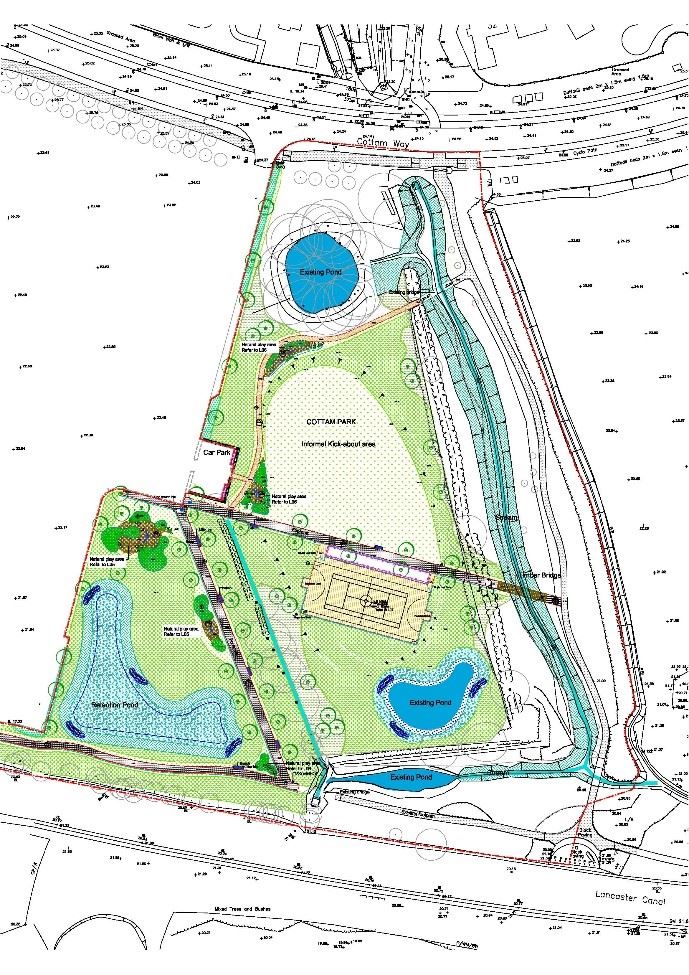 The park will provide natural play resources, a multi-use games area along with improvements to existing ponds and canal side walkways for use by the local community. It has been carefully designed to enhance public amenities whilst maximising the environmental value of the site.
We are anticipating completion of the park in February 2017 and will be adopted by Preston City Council following its completion and maintenance.
Story Homes' development planner Martin Nugent said: "Waterside is our first development in Preston, and we have a fantastic reputation for designing and building high quality homes which are in keeping with the character of the local area and we have already won national awards for our homes in Lancashire.
"Creating and enhancing habitats for wildlife was a key factor in our design of the Waterside development and the park is central to this goal. This will be a great resource for residents of Waterside and the local community as well as helping to enhance and support the biodiversity of the area."
Councillor Peter Rankin, Leader of Preston City Council, said: "Along with building new homes for families and future generations in Preston, new developments like Waterside need amenities such as this new park.
"The council is delighted to be working with North West based experts and look forward to when the park will be enjoyed by all."
Stuart Sage, Head of Area at the Homes and Communities Agency said: "This park is another key element in creating the community at Cottam, the park will provide a wonderful place for everyone at the same time as protecting the Environment.
"It is great to see that Story homes are making sure that local people will have a great place to live."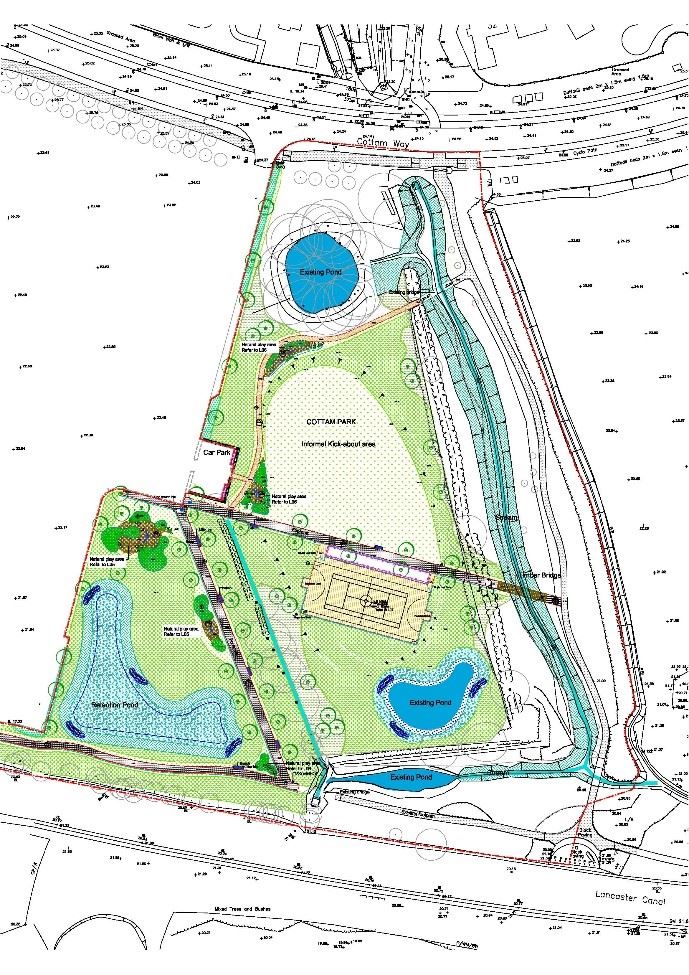 Matthew Taylor, Associate of Urban Green said: "We are looking forward to building out the new park. We have been working with Story Homes, the HCA and Preston City Council to ensure the right approach is taken for the new public park that provides opportunity for recreation and play, while sensitively maintaining the ecological considerations of the site. The end design is an ecological enhanced green space which incorporates a series of play spaces, footpaths and accessible open spaces which can be enjoyed by neighbouring residential areas."
Cottam Hall is the third of 11 development sites owned by the Homes and Communities Agency (HCA) which are being developed as part of the Preston, South Ribble and Lancashire City Deal.
The City Deal is an agreement between Lancashire Enterprise Partnership, Preston City Council, South Ribble Council and Lancashire County Council, along with central government and the Homes and Communities Agency (HCA). It will deliver nearly 17,000 homes in central Lancashire over the next 10 years.
The 150 acre site has overall outline planning permission for 1,100 homes, which will be brought to the market over the next few years.
Once completed, the full site will also include, retail, commercial and community facilities including children's play areas, open space, landscaping and associated infrastructure such as footpaths, cycle routes and ecological mitigations measures.
Story Homes has pledged to contribute more than £1.6m towards local education as part of an agreement between Story Homes and City Deal and will also be spending around £1.4m on funding other improvements in the local area, which includes; spending £390,000 on the Tom Benson Way Cycle Lane and making a £960,000 contribution to public transport and £60,000 to Guild Wheel improvements.
The development will also create a number of employment opportunities for local contractors, with positive knock on effects for the local supply chain and other local businesses and services.
Click here for more information about our Waterside development