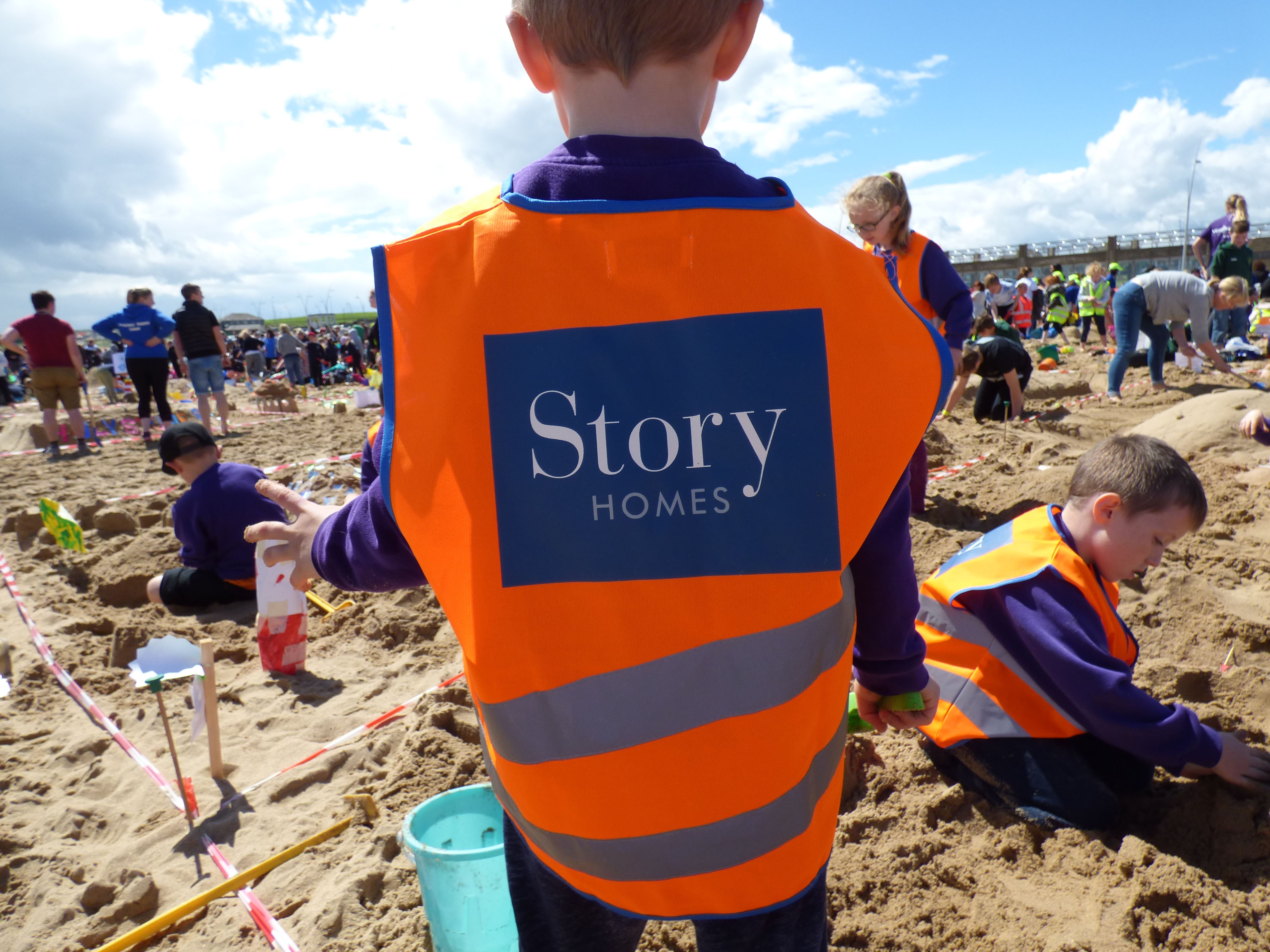 Four members of staff from Story Homes' North East office have taken part in this year's Sandcastle Challenge in aid of local charity Children North East.
Nick Anderson, Laura Moon, Dan Talbot and Laura Kingston teamed up with 60 Year 2 children at Hebburn Lakes Primary School, to create a 'Quayside to Seaside' themed sculpture on Sandhaven Beach in South Shields.
Together the teams created a miniature quayside on the beach, with the Sage Gateshead made from shiny paper, a Millennium Bridge made from cardboard, modelling clay tall ships, ice cream parlours and fish shops. The Story Homes professionals spent a morning with the children ahead of the big event to come up with the concept for the design, before leaving them to work on props for a couple of days.
On the morning of the event, pupils and staff had one hour to build their creations, before they were judged by an independent panel and the mayor and mayoress of South Tyneside.
Engineer at Story Homes, Dan Talbot, said: "This is the second year that Story Homes has been involved in the Sandcastle Challenge, and it is always a great event. Some of these children will be the construction professionals of the future, so it is fantastic to help inspire them at such a young age. All of the children have worked really hard on their props, and we are really pleased with the finished result!"
Year 2 teacher Angela Docherty, said: "It has been great to be partnered up with Story Homes this year. The children have all really enjoyed meeting the members of staff and spending some time with them ahead of the challenge. We've all had a great day and can't wait to be involved again next year."