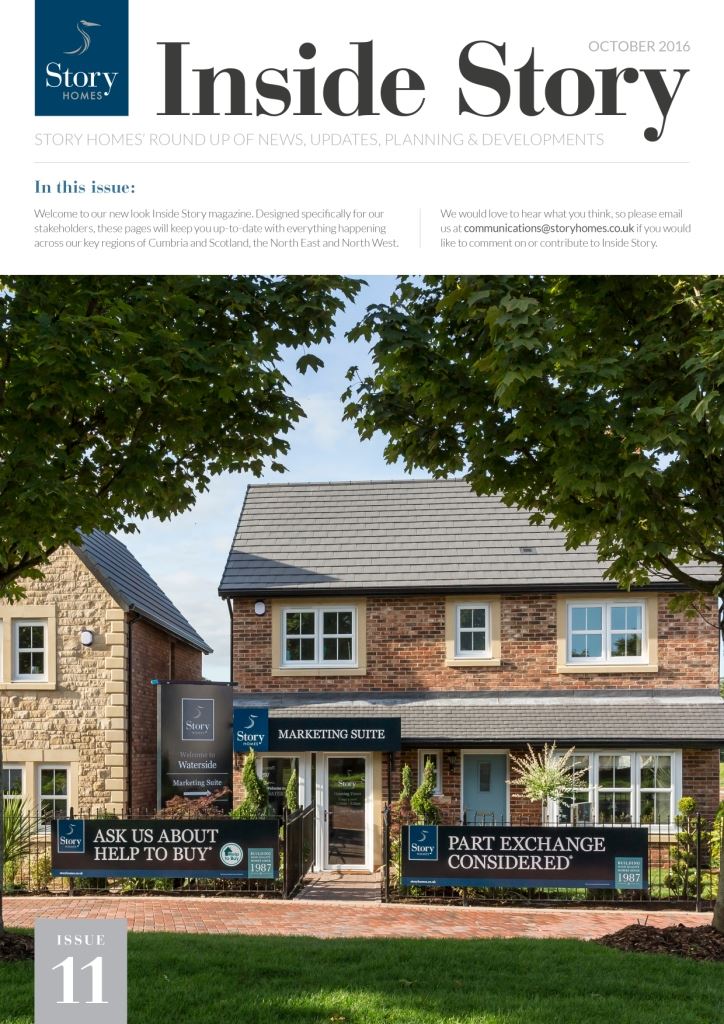 Click here to read all about our latest business updates, comments on industry news, development updates, customer features and community news.
In this issue our CEO Steve Errington gives us an industry update in the months following Brexit and we hear from eight new apprentices who have joined developments across our three key regions.
We also meet a couple in Appleby who are celebrating after welcoming a baby girl just weeks after moving into their new home!
Read more here: storyhomes.co.uk/inside-story/october-2016/