Donation supports local wildlife in Grimsargh
June 2021
In partnership with broadband provider Grain Connect, we have supported Grimsargh Wetlands Trust by donating several cable drums to the Trust for use on the wetlands to create rafts to support the wildlife that resides there.
Situated in the village of Grimsargh, between Preston and Longridge, Grimsargh Wetlands is one of Lancashire's newest nature reserves. Made up of three former United Utilities reservoirs, the site is now home to a wide range of wildlife which Grimsargh Wetlands Trust is now charged with protecting.
As part of their work, the Trust recently completed its 'Tern Raft Project' to support the breeding success of the local tern population. Geoff Carefoot, Trustee at Grimsargh Wetlands Trust and project leader for the raft initiative, explains:
"Empty wooden drums make ideal rafts, which are a useful way of providing island habitats for terns in relatively deep water. They promote the breeding success of birds, by providing areas that are safe from terrestrial predators, making attractive nesting sites whilst providing wildfowl with 'loafing' spots or resting places.
"A similar project was completed at Preston Dock which was incredibly successful, and we hope that we see the same benefits from these rafts. We are grateful to Story Homes and Grain Connect, who responded to our plea and delivered the cable drums to us, which are already in use on the Wetlands."
The rafts have already proven to be a hit amongst the local bird population, with sightings of a pair of terns and black-headed gulls already making use of the rafts for their nests.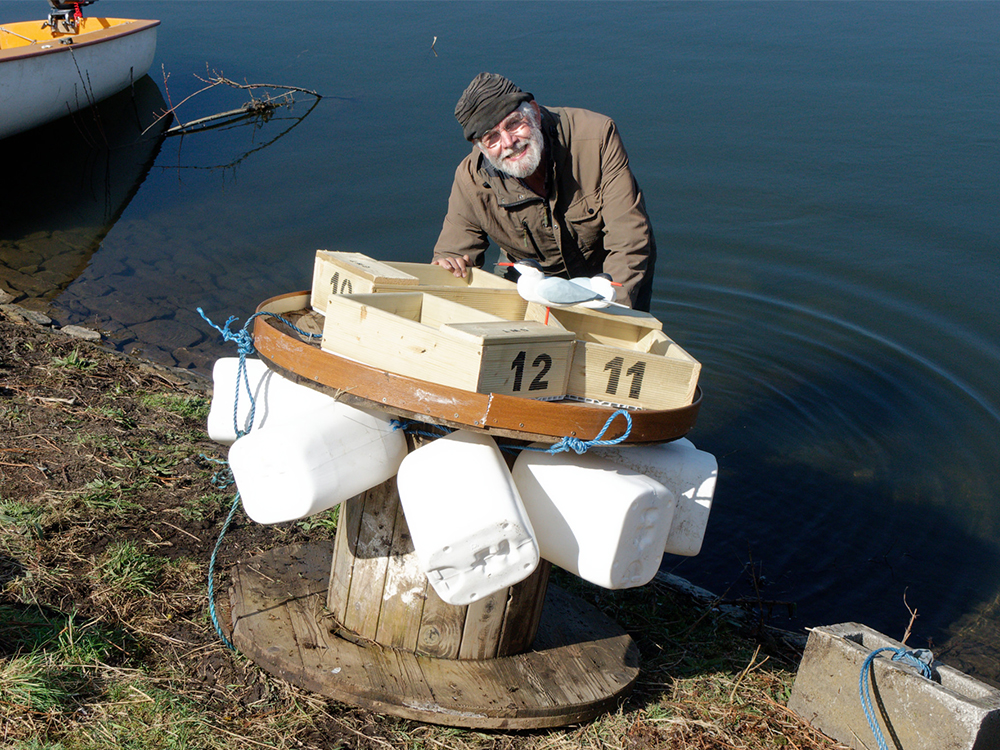 We are building a new community of high-quality homes at Elston Park just around the corner from Grimsargh Wetlands and are committed to supporting the local area and helping the Trust wherever possible. Richard Kitson, Sales Director at Story Homes said:
"Grimsargh Wetlands is really close to our new development, Elston Park, and we have no doubt that it will be a place that our residents will spend time at. As a responsible builder, we always try to do what we can to help the local communities in which we build, and we are thrilled that we could support the Trust with this donation of cable drums."
For more information about Elston Park in Grimsargh click here. To keep up to date with the progress of the 'Tern Raft' project, or to find out more about Grimsargh Wetlands, please visit grimsarghwetlands.org.