Halloween at Home – crafty tips and ideas
October 2017
We've pulled together some crafty ideas for a hauntingly good Halloween at home for the whole family to get involved with.
Perfect Pumpkins
Get into the spooky spirit by carving your very own pumpkin with these top tips:
Bigger is better! Lighter skin is softer and easier to carve – but watch out for bruises.
Stencils are a great way to stay on track.
A small, sharp knife allows you to get creative with details, while a carving knife is great to create a lid and add air holes.
Grab an ice-cream scoop and dig. The more insides you remove, the more light your pumpkin can give off.
For indoor pumpkins, add a sprinkle of cinnamon for a warming aroma throughout your home.
Tasty Treats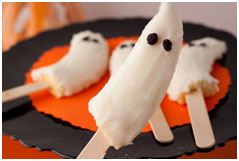 Keep the little ones happy with some tasty treats like Boonana's.
Simply pop a halved banana on a popsicle stick and dip into melted white chocolate before chilling. Chocolate chips also make great eyes!
Freaky Frankenstein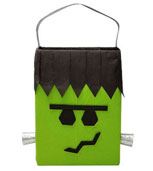 Get the kids involved and create a personalised bag for trick-or-treating.
Wrap an empty cereal box in green paper and add some shaggy hair using crepe paper, not forgetting eyes and a crooked smile. Lastly, cover some old corks in tin foil and glue to complete the look!
Haunted Home 
No Halloween is complete without a garish giant spider.
Grab an empty milk container, a roll of black tape, some kitchen roll tubes and start wrapping. Glue feathers from a black boa to create a hairy body for the super scary look.
For more great tips and ideas for all occasions, visit our lifestyle section to bring your Story Home to life.