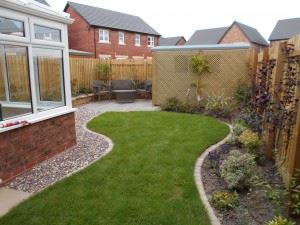 Lynda Lowthion has only been in her property at The Grange, Dalston for eight weeks and has already transformed the garden into a beautifully balanced space to relax.
When you buy a Story Home, the garden is turfed, paved and fenced, but it is a blank canvas to make your own but starting from scratch can be a daunting prospect.
Thanks to the assistance of Cumbria based family business "Gardens Transformed" Lynda now has the garden of her dreams.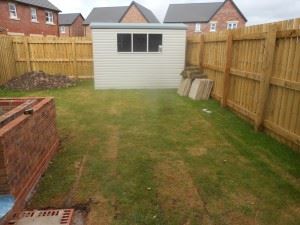 Landscaper Dougie Bainbridge said "The advantage of a clean slate is that you can plan and plant your borders in one fell swoop, which makes it so much easier to get them right"
"It takes a bit of imagination in a new garden to create a sense of space that flows, in which our clients can relax and enjoy life but I'm really pleased with what we have achieved here."
Homeowner Lynda said "I'm absolutely delighted with my new garden. I really struggled to think of what to do, even though I had free reign, there were almost too many possibilities. Dougie has done a fantastic job and I can't wait for the plants to mature and enjoy my coffee in the sunshine."