Pupils of St Catherine's School visited the roman road uncovered at our new development in Penrith.
Ahead of construction at the new development to be known as Fairways, an archaeological dig took place to uncover the known Roman Road.
Before the road is re-covered, we invited St Catherines Catholic Primary School to get hands on with archaeology and visit the site.
Teacher Nic Ashby said; "We've been studying the Romans, so to see a real roman road and to have a go at digging to see what they could find was a fantastic opportunity to really bring local history to life. The children had a brilliant afternoon!"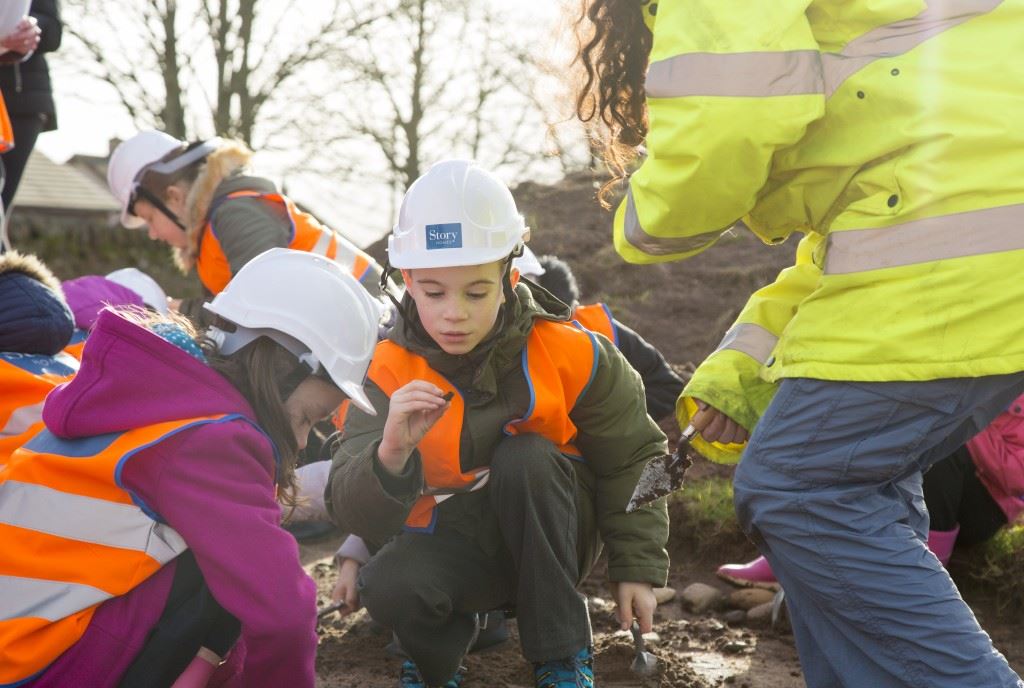 David Jackson, Project Officer at Wardell Armstrong Archaeologists and his colleagues were on hand to share some of the finds and to lead the children in an archaeological dig.
David said; "The road is the roman version of the M6, and to uncover such a well preserved section is a delight. The finds we have discovered will help us build up our picture of the area. It's been a real pleasure seeing the children interested in the history on their doorstep, and helping them understand that the Romans were really here, all those years ago."
The dig also uncovered roman coins and pottery, plus many items from different periods in time which will be donated to local archives and Tullie House.
Adam McNally Planner said; "The road will be covered over once we start construction, so it was important that we made the most of the opportunity while exposed. The site has been sympathetically designed to follow the line of the Roman Road, and respect the historical significance."
Fairways will offer 2, 3, 4, and 5 bedroom high quality new homes, on land just off Salkeld Road, Penrith. As well as bringing much needed high quality properties to the market to help achieve growing demand for housing in the town, Fairways will deliver 23 affordable homes for local people.
Ground work trials are to continue later this month with construction intended to commence in March, with the first homes to be released for sale in the summer and ready for occupation by the end of the year.
To register your interest in the development please follow this link…