New home for toads at D'Urton Manor at Eastway, Preston
June 2016
We've teamed up with Urban Green after completing 60 days of trapping and relocating over 300 common toads at Eastway, Preston.
The Urban Green team is overseeing all ecology site preparation work, including the trapping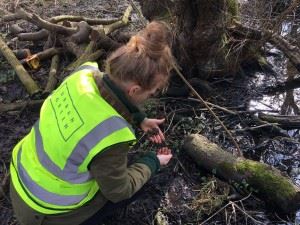 and relocation of common toads into designated off site habitats which have been enhanced specifically for use by the toads. The work was required by a planning condition to protect the existing population.
They are also are providing advice and undertaking surveys for bats, breeding birds and invasive plants. A landscape masterplan and detailed design was also completed.
The D'Urton Manor development includes the construction of 300 high quality family homes, employment land, mixed-use centre, open space and green infrastructure.
D'Urton Manor is one of 11 development sites owned by the Homes and Communities Agency (HCA) which are being developed as part of the Preston, South Ribble and Lancashire City Deal.
The City Deal is an agreement between Lancashire Enterprise Partnership, Preston City Council, South Ribble Borough Council and Lancashire County Council, along with central government and the Homes and Communities Agency (HCA) to deliver almost 17,000 homes in central Lancashire over the next 10 years.
Martin Nugent, Planner at Story Homes said, "D'Urton Manor is Story Homes' flagship site in the North West, which will provide 300 high quality family homes in a great location on the edge of Preston. We have worked closely with Urban Green to ensure the toad population was relocated to a specially prepared habitat, in order to allow the development of this important site".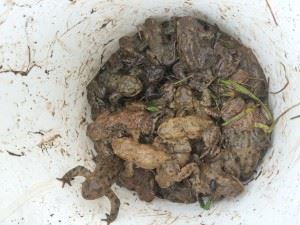 Martin King, Director of Urban Green explains "We have worked closely with Story Homes and the HCA over the past two years. The toad relocation is one of those interesting requirements for our ecology team to deliver. We look forward to our continued involvement throughout the development to deliver quality new homes for the people of Preston."