We have boosted our senior team in the North West with the appointment of production director Martin Leake, who heads up the construction of our homes across the region.
Martin has joined the Lancashire team based in Chorley, after nine years in a similar role at Stewart Milne Homes. He brings over 35 years experience to the role and will manage a directly employed construction team of more than 50 people including two production managers, site managers and assistants. He will also oversee approximately 100 sub-contractors working on Story Homes developments from Kendal in the north down to Preston and Clitheroe in the south of the region.
This new role will ensure we continue to deliver high standards on our ambitious build programme as well as a robust health and safety performance, whilst developing our commitment to quality and customer service.
Now 52, he first joined the industry aged 16 as an apprentice site manager and climbed up the management ladder to become site manager and construction manager for a number of house builders including Bellway and Elite Homes.
Martin said of his appointment: "Story Homes has ambitious expansion plans and a fantastic reputation for producing great streetscenes, excellent design and high quality new homes. They are a company with a clear set of values which I admire and I am delighted to be joining their Lancashire team.
"I was drawn to Story Homes' portfolio of developments that are not only beautifully built, but also have five-star builder status.
"I'm looking forward to working with the regional management team as we expand further in to South Manchester, Cheshire and Merseyside. I want to be able to make a difference and help shape the face of construction for them across the North West through the development of my site teams.
"The opportunity to join Story Homes as production director was too good to miss. There wasn't any other company I would have considered moving to!"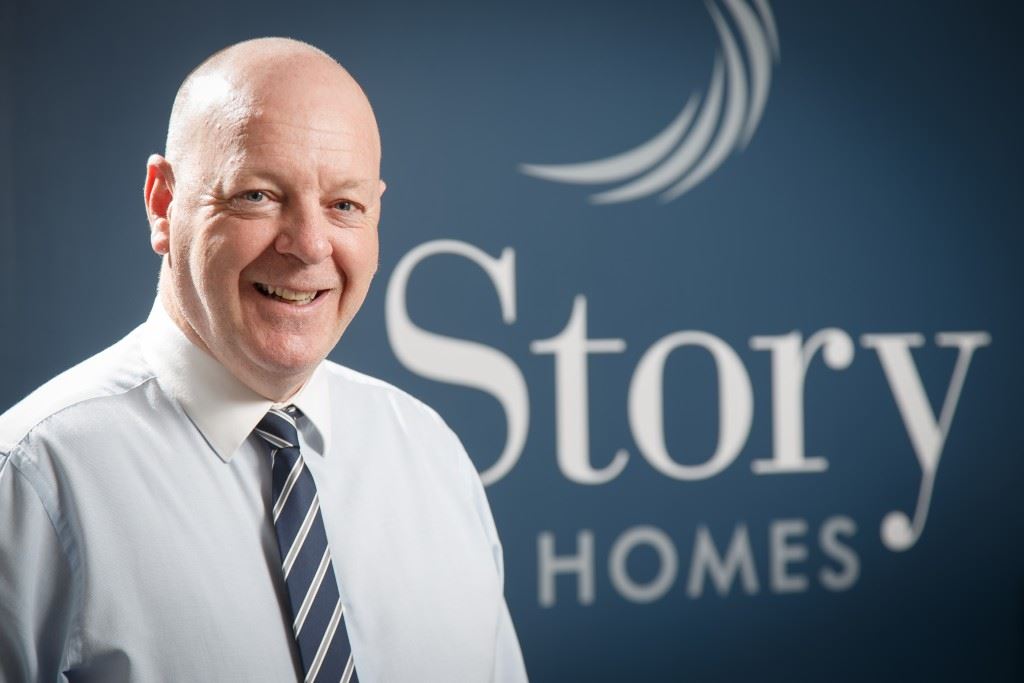 His appointment comes as we celebrate our 30th anniversary year and puts plans in place for continued expansion delivering 1,000 homes across the group. He will play a pivotal role in delivering more than 350 homes across the region during 2017/18.
Heather Churchman, regional HR manager at Story Homes, said: "Martin joins us at a very exciting and busy time as we roll out our ambitious expansion plans across the North West. He brings a wealth of construction knowledge with him and we are delighted to benefit from this.
"As we continue our expansion, it's important to ensure we have the right team that's fully equipped with the appropriate leadership to help take Story Homes into its next chapter."
Click here for further information about current opportunities to join the Story Homes team.