Step inside from the comfort of your home: 360 tours
January 2021
The news has come that we were all expecting, lockdown 3.0. It's so important for everyone to stay home wherever possible, and for us all to do our bit to help stop the spread of Coronavirus and support our NHS.
So, we're doing our best to make sure you have everything you need without having to leave the house if you're in the market for one of our beautiful homes. Our Sales Executives are here to support you virtually, whether that's a simple phone call, an email conversation or a video call – we're here for you in whatever way you're most comfortable with.
We know you'll miss visiting our show homes and whilst they do remain open for safe 1-2-1 viewings, we've made sure that you also have the option to take a tour of some of our most popular homes virtually.
Whilst it's not quite the same as experiencing the spacious, flexible living areas first hand, you can get a good feel for how well-designed our homes are as well as the high level of quality you can expect.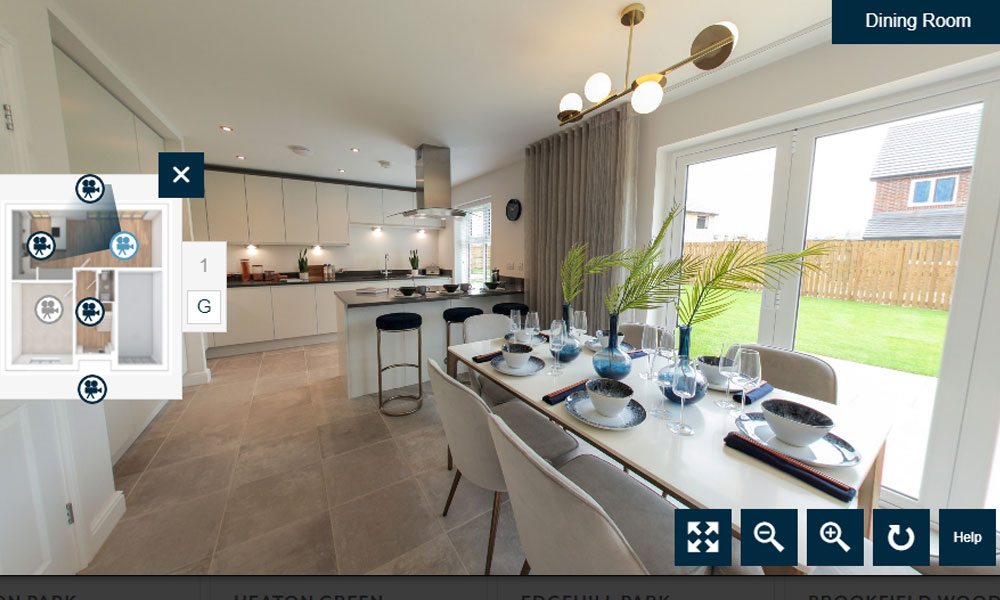 Our 360 tours allow you to virtually walk through our homes, you can move rooms, change camera angles, and zoom in and out, giving you a real feel for the space and layout, as well as the high specification.
You can find our 360 tours here, the homes that have a tour to view have a 360 logo in the top right-hand corner. We're working on bringing you some more, watch this space. Some of our favourites include the 5-bedroom Charlton, the 4-bedroom Harrison and the 3-bedroom Spencer, we hope you love them as much as we do!
If you have any questions about our homes we're here to help, you can get in touch with our Sales Executives using the contact details on the development pages of our website.