We have appointed our first land and planning director in the North West as we continue with our expansion in the region.
The award winning housebuilder, which has schemes across the North East, Cumbria and Scotland, continues to cement its position in the North West with the promotion of David O'Reilly who will head-up land acquisition and planning viability in his new role
Having previously worked as head of land and planning at Story Homes, David has over 10 years' experience in the housebuilding industry, with particular expertise in identifying new immediate and strategic sites and developing planning applications and strategies.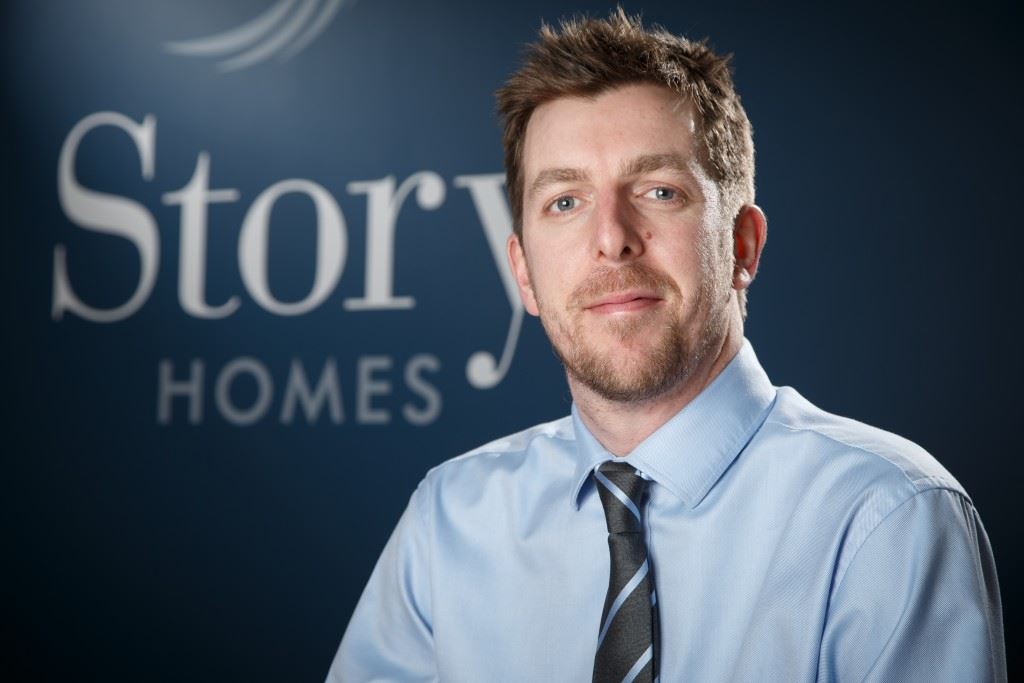 David said: "This is an extremely exciting time for Story Homes as we continue to expand across the North West and develop our reputation within the region.
"We work extremely hard to create sought-after and desirable developments that fit in with the surrounding area and benefit local residents, and I'm looking forward to heading up that area of the company.
"Our team is very well placed to grow the business in a competitive market including our recent recruitment of Adam Galleymore as Senior Land Manager. I'm confident that our team's experience in planning and passion for the business' future will equip the department with the tools needed to develop Story Homes' position in the region."
As part of our growth, we are also recruiting for a new managing director to take the helm of the North West region. Covering Lancashire and Cheshire, the successful candidate will lead a team of more than 70 and work with heads of various departments within the business to compile innovative strategies that will help propel Story Homes into its next chapter.
We have 10 developments in the North West, including Kirkham, Preston and Lancaster, with a number of new developments in the pipeline across the region.
Steve Errington, CEO said: "Expanding further into the North West has been part of our ongoing plans for some time, but we're now stepping it up a gear, so promoting David to land and planning director seemed the natural path to help get us where we want to be. He has extensive experience across all departments and the region, specifically in land and planning, so is perfectly placed for this role."