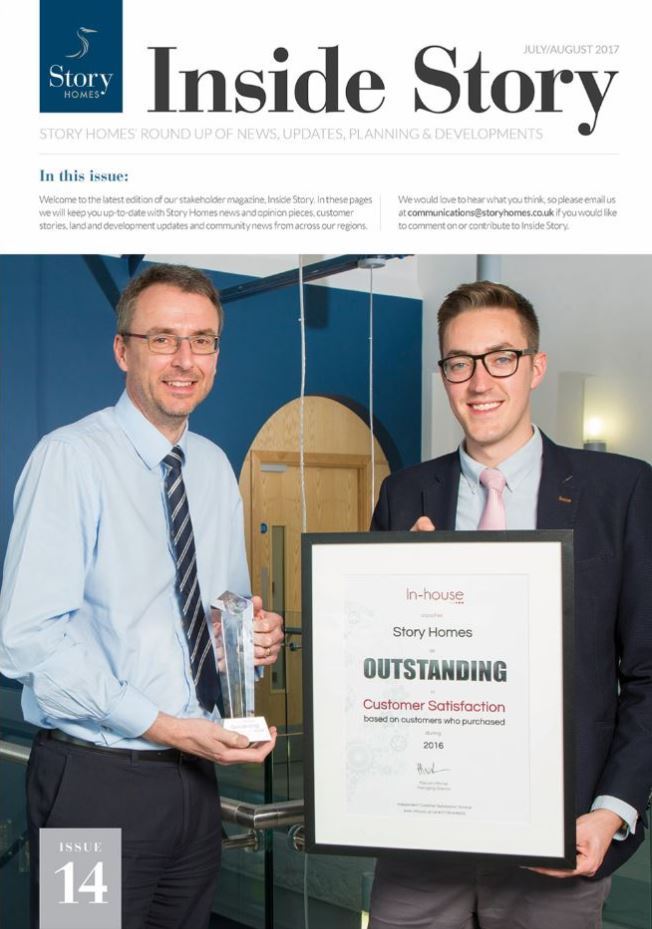 Read the latest issue of Inside Story to find out about our latest business updates, comments on industry news, development updates, customer features and community news.
In this issue our CEO, Steve Errington, reflects on the recent political developments and impact on our industry, and we provide updates on the expansion of our North West team, latest award wins, and progress on developments across our regions.
We also meet two families who have recently moved into their new homes and have benefited from our part exchange and HOME schemes.
Every issue of Inside Story is available to read here.