Transport of the future challenge is supported by Story Homes
September 2015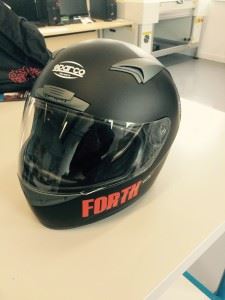 Story Homes is sponsoring an innovative scheme to get youngsters thinking about the transport of the future.
The 'Greenpower Challenge' sees teenagers across Cumbria racing each other in electric powered cars which they have designed and built themselves.
Story Homes is sponsoring one Energy Coast UTC Academy team as they aim to become the champions of the future motor trade.
Sam Moore, 17, approached Story Homes for funding for his team after he took part in the recent 'Dream Placement' with Story Homes. Sam said: "I approached Story Homes because they are a great company and I experienced this both working for them and through understanding the homes they sell."
Sam's team consists of five students from the Academy. They have designed and built an electric powered car themselves, with car standing roughly two metres long and one metre wide.
The team have successfully completed their first race against other cars and they were placed 14th out of 26 cars.
To find out more about our other 'Sustainable Story' initiatives, click here.