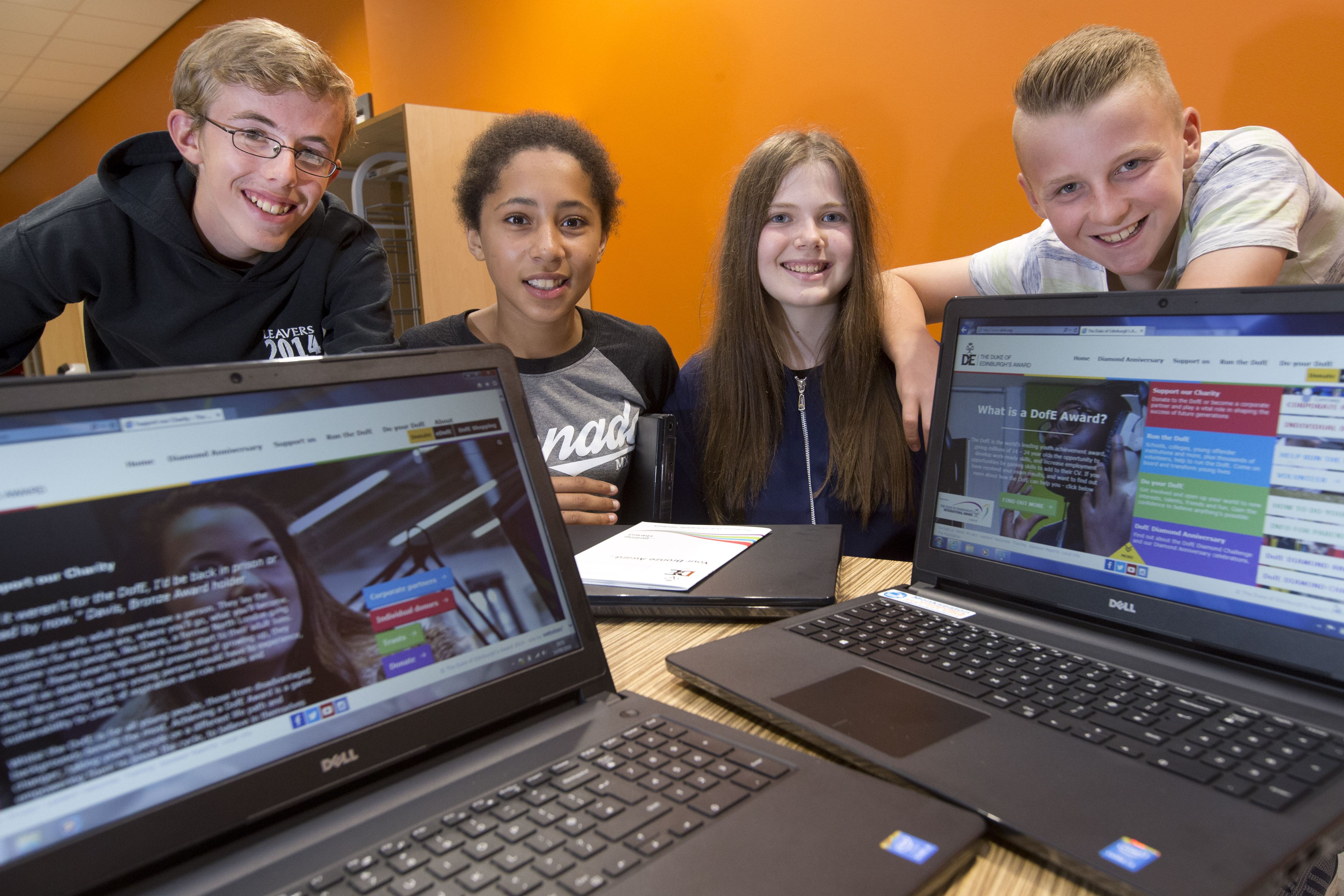 Story Homes has stepped in to help a North Tyneside Duke of Edinburgh group that lost access to its IT equipment.
Marden Duke of Edinburgh, based in North Shields, helps more than 100 young people aged between 13 and 25 to gain their Bronze, Silver or Gold award each year. The progress is recorded by the participants on an online portal, and following a venue change, the group lost access to desktop computers.
We donated £500 to enable group leader Alan Walton to buy new IT equipment that will be used by hundreds of participants to record their progress with Duke of Edinburgh for years to come.
Alan said: "Achieving a Duke of Edinburgh Award is a life-changing experience for many young people, boosting their confidence and helping them to develop important life skills that they will use in their future careers.
"It really is vital that our young people have access to IT equipment to enable them to record their progress with Duke of Edinburgh online. Thanks to support from Story Homes we have been able to purchase four brand new laptops which is absolutely fantastic and a huge help."
This year marked the 25 year anniversary for the Marden Duke of Edinburgh group. The milestone was marked by an award from North Tyneside Council for its continued community support for young people in the area.
Managing director of Story Homes in the North East, Ian Worgan, said: "Story Homes has a long history of supporting charities and community groups – particular in the Cumbria region. We want to replicate that support as we expand into the North East, so were more than happy to help when we received the sponsorship request from Marden Duke of Edinburgh.
Callum Jones, 14 from North Shields, said: "This is my first time doing Duke of Edinburgh. I am starting to work towards by Bronze award. I'm looking forward to learning new skills with other people my age and having lots of fun with it at the same time."
Story Homes is welcoming sponsorship applications from local charities and community groups in the areas around its developments . To apply visit: www.storyhomes.co.uk/sponsorship