Story Homes is supporting a local rugby club for the season ahead.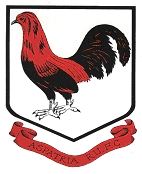 Aspatria RUFC will be sponsored by Story Homes for 2013/14 season.
The Cumbrian club nicknamed the 'Black Reds' currently play in the North Lancashire/ Cumbria league.
Story Homes have had a relationship with the club for a number of years, as well as supporting numerous other sporting orientated organisations.
For more information about Aspatria RUFC please visit http://www.pitchero.com/clubs/aspatria/.