Our North West team are delighted to appoint Manchester commercial law firm Kuits Solicitors on to their legal panel.
Kuits will be acting on our behalf in relation to our residential estates, including drafting securing options or contracts to purchase, completing acquisitions, and dealing with our house sales.
The law firm was appointed to the panel by recommendation having previously acted for us in the North West, while its strong reputation in the field of commercial property also stood them in good stead.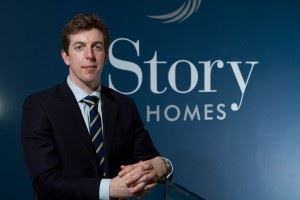 David O'Reilly, of Story Homes North West said: "We are expanding across the North West and it's really important to have the right infrastructure to support this growth. We work closely with all of our partners and have been investing in both our internal and external structures, and laying the foundations of new systems across the business.
"Kuits has a fantastic reputation and we are delighted to appoint them to our legal panel as we expand, and continue to forge strong relationships across all areas of the business.
"We currently have nine developments underway across Lancashire and South Cumbria and will continue to expand across the North West in the coming year."
Kuits' commercial property partner Adam Hymes, who leads the relationship with Story Homes, commented: "Now that Story Homes has established a more formal panel approach to its legal work it's great to have been appointed, especially off the back of the quality of our previous work for them.
"As the housebuilding industry continues to increase its output, this is an exciting opportunity to partner with a dynamic, ambitious developer and we look forward to continuing to strengthen our successful partnership."
Kuits was shortlisted in 2016 for 'Law Firm of the Year' at the Insider North West Property Awards, which recognises and celebrates the very best in the property sector across the region.