Story Homes is introducing a brand new travel initiative for residents at its Crindledyke Farm development and neighbouring homes.
A car club scheme is being launched to enable local residents to gain access to a greener, convenient and low cost mode of transport. A nippy Toyota Yaris is at the disposal for those who sign up to the scheme, with fully comprehensive insurance and breakdown costs covered by the hourly fee.
The scheme is open to everyone, including young drivers. Membership is free and at just £5.25 per hour, is a low cost travel option. As members use the vehicle for time used rather than it sitting idle, it is estimated that it could save members who drive less than 6-8,000 miles per year up to £3,500 a year.
With the environment at the forefront of our minds, an economical car with low emissions has been chosen. The car is a hybrid-electric version of the popular Yaris and is not only easy to drive, but requires little fuss as it requires no charging: when the battery runs low, the petrol engine charges it back up again.
Members simply book the car online or on the phone. The car will be conveniently located at Cumbria County Council's car park at Kingmoor Business Park, Carlisle.
Ian Storey, Technical Director at Story Homes has played a major part in bringing the initiative to the city and says: "We are actively encouraging residents, and the wider community, to make use of this scheme as the benefits are quite far reaching. Not only can they take advantage of a scheme that is convenient and value for money, but they are contributing towards a greener and more environmentally friendly way of travelling.
"Story Homes is always looking for ways to creatively manage traffic around our new developments and the car club will certainly help, as research has shown that car sharing schemes of this kind are an effective way of reducing traffic – one car club replaces approximately 20 cars."
Miranda Morgan, Development Coordinator for Cumbria at Co-wheels is enthusiastic about the new scheme and goes on to say: "Co-wheels are really excited to be working in partnership with Story Homes at Crindledyke, Carlisle to provide affordable car hire to residents. We all know that running your own car is expensive, with the on going cost of tax, MOT, fuel, servicing, and repairs. By joining Co-wheels, we can save members who drive less than 6-8,000 miles per year up to £3,500 and with our on board telematics allowing you to extend or end bookings from inside the car, you can enjoy the flexibility and savings right away!"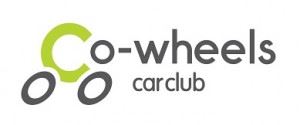 The car club is part of a wider travel plan for the area which has seen over half a million pounds worth of investment. The innovative scheme is run in co-ordination with Co-Wheels Car Club, a social enterprise working to develop and improve access to more sustainable car use for communities all over the UK.
For further information and to become a member of the car club visit www.co-wheels.org.uk
To find out about Crindledyke Farm click here.