The magic of a Story home at Christmas
December 2021
Christmas is just around the corner and our Charlton show home at Aspen Grange in Carlisle has been transformed into an elegant winter wonderland by Show Business Interiors, ready for the festivities to commence!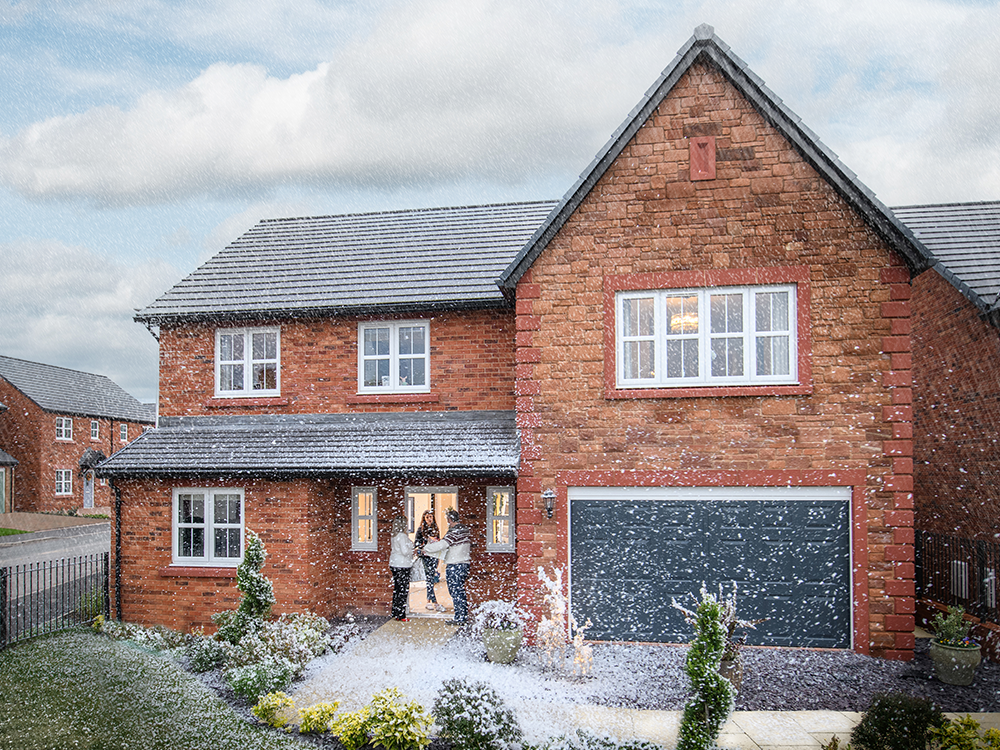 2021 is another year where we've all spent more time in our homes than ever, realising they're so much more than somewhere we simply live. We've carefully designed homes with flexible living in mind and beautiful open plan spaces, providing room for all the family to create magical memories. Here's what Christmas in a Story home looks like…
The guestlist
Christmas is the perfect time for friends and family to come together. Our flexible living areas and spacious bedrooms mean there's room for the whole family to spend Christmas day how they want to.
There's a separate playroom downstairs where the little ones can escape to test out their new toys without the watchful eyes of the adults, who can relax in the lounge in front of some Christmas specials on the TV. Teenagers have their own bedroom too, complete with an en-suite, the ideal space for them to catch up with friends and escape their younger siblings!
The main event
First things first, presents – with the feature Christmas tree in the lounge, the morning starts with everyone opening their presents together with a festive film on in the background. There's plenty of room for everyone on the sofas, not that the kids care, who are ferociously unwrapping presents around the tree!
Mid-morning and it's time for a hot chocolate pitstop at the stylish kitchen island, whilst mum pops the turkey in.
Mid-morning is time for some festive games in the kitchen/dining/family area, the perfect setting to spend time together as a family while being able to quickly check on Christmas dinner without missing out on the fun!
Mid-afternoon and the grandparents arrive to join in the fun, just in time for the feast to be served. There's space for everyone at the dining table and the sofa is nearby, ready for full tummies to have a lie down once they've finished their meal! Normally after dinner comes a crash, spent snuggled up on the sofas in the lounge.
As the evening draws in…
The little ones are ready to be tucked up for the night in their festive bedrooms, surrounded by their new presents, while the adults continue the celebrations, enjoying some Christmas drinks.
A Story home is the perfect place to host a magical Christmas. If we've got you imagining what your Christmas could look like, why not take a look at our beautiful homes and start planning for a new start in 2022 in a home that works for you.
Discover your dream home