Story Homes listed in Sunday Times Profit Track 100
April 2015
Story Homes and sister company Story Contracting have both been listed in the Sunday Times BDO Profit Track 100.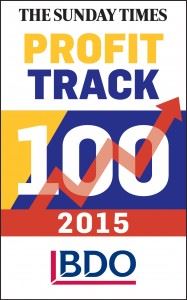 The national Profit Track highlights the fastest growing UK companies, with Story's being in a unique position; having two companies ranked in the top 100. Carlisle entrepreneur Fred Story founded and owns the businesses.
Housebuilder Story Homes was ranked 87th after profits increased by 46%. Story Contracting, which covers the Contracting, Rail and Plant divisions, has grown by 73% and is ranked 33rd. Story Homes employs 141 people and Story Contracting employs 412 people.
The Sunday Times Profit Track 100 covers privately-owned companies – as opposed to those listed on the stock market – highlighting companies whose profits have grown the fastest in the last three years.
This is the 16th year that The Sunday Times has compiled the Profit Track 100.