Consider how you could move with just a 5% deposit & 75% mortgage. You can afford more than you think with Help to Buy.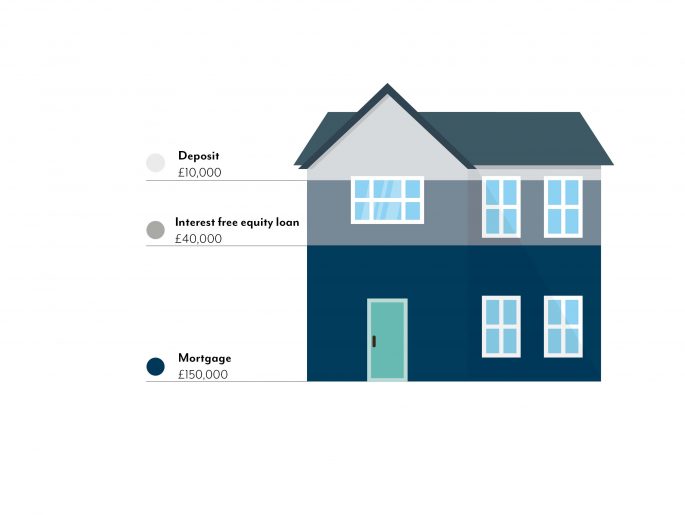 How Help to Buy works:
You can reserve a Story home with a deposit starting from just 5% of the total purchase price.


---

The Government will lend you up to 20% of the value of your new home via an equity loan, so you will only need a 75% mortgage.


---

The equity loan is interest-free for five years – it can be paid back at any time or upon the sale of your home.


---

Currently available to all home buyers, but from 2021 the scheme will only be available to first-time buyers.


---
Key facts:
Who can use Help to Buy?
Currently anyone can use the scheme, whether you are a first-time buyer or already own a property, subject to meeting the relevant eligibility criteria. But, from 2021, Help to Buy is changing and will only be available to first-time buyers. If you aren't a first-time buyer, you can take advantage of the scheme on a Story home as long as the build is complete by the end of 2020.
Can I put down a bigger deposit?
As a minimum you need a 5% deposit to use the Help to Buy scheme, however you can put down a larger deposit which would reduce the equity loan you receive from the Government. For example, if you reserve with a 10% deposit, the equity loan will be 15%.
Do I need to repay the equity loan?
Yes, you can pay this back at any time or upon the sale of your home. It is interest-free for the first five years.
Can I use Help to Buy on any Story home?
Help to Buy can be used on any of our properties up to the value of £600,000.
How can I find out if I can use Help to Buy and afford a Story home?
You can speak to one our Sales Executives who will give you the contact details of an independent financial advisor, who can advise you what you can afford and whether Help to Buy is right for you. Don't worry, we have other schemes to help get you moving if Help to Buy isn't right.
HOME Scheme
Do you have a property to sell? Let us do it for you. With our HOME Scheme you can reserve your dream new Story Home and we will market the sale of your property and cover your Estate Agency fees* too.
Earlybird Scheme
If you wish to reserve your dream Story home but it's not yet been officially released for sale, our early bird scheme gives you the opportunity to make it yours.
Speak to a Sales Executive to find out more
Part Exchange
Find out how we could be the guaranteed buyer of your current property, allowing you to secure a new Story Home.
Terms & Conditions
Help to Buy is available on properties up to a maximum value of £600,000 in England. If you qualify for Help to Buy assistance and you raise a mortgage of at least 75% of the purchase price of your new home from a lender, you can borrow up to the remaining 20% of the purchase price by taking out a loan secured over your new home from the Government's Homes & Community Agency (HCA) over a period of 25 years. A 5% deposit is required by the lender. More may be required depending upon circumstances and your lender's criteria. Help to Buy is subject to eligibility and terms and conditions.