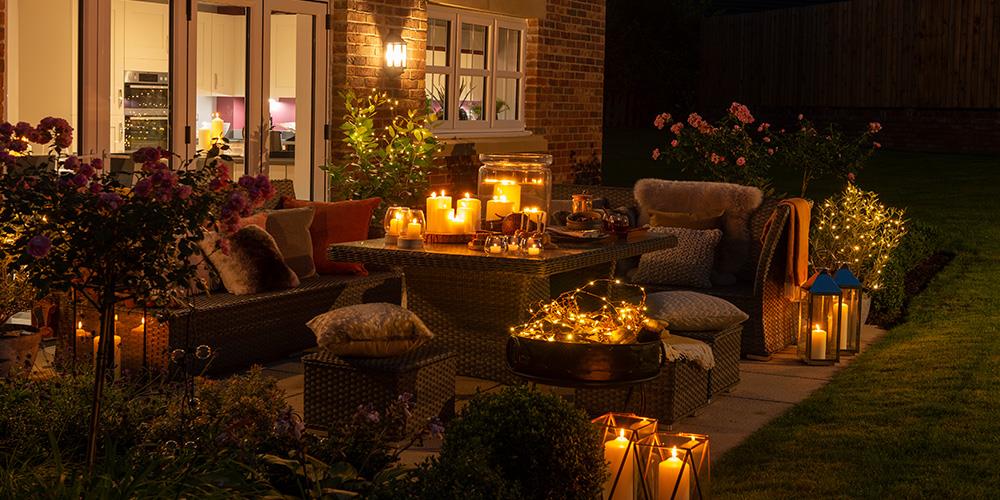 If you're hosting a bonfire gathering this year, here are some top tips to make the evening go off with a bang.
Inspiration:
Take inspiration from the Danish term, Hygge. This roughly translates as creating a moment that is cosy, charming and special. Some key ingredients to achieve this are: warm textures, cosy lighting, natural materials and simple neutral colours.
Decoration:
Create an ornamental fire pit by adding fairy lights for an imaginative (and child-friendly) effect. Make the most of the tea lights and fairy lights (which you already have lying around the house) by placing them on the tables, into jam jars or hung from trees. An obvious way to light up the space is to use candles and lanterns to make the area feel extra cosy.
Food & drink:
Serve a selection of delicious autumnal food and drink. Some of our favourites include toffee apples, spiced cider, mulled wine, cheese fondue and homemade soups and stews. If you are having your own bonfire, as a special treat, why not toast your own marshmallows or even make S'mores.
Warm up:
After eating, make the most of your cosy throws around the house to cover up and watch the fireworks with a hot chocolate in hand.
The main event:
The entertainment for the evening – start the evening with some sparklers for the kids (and the adults!) then move onto the 'big' fireworks for your guests to enjoy.
Fancy hosting your own bonfire gathering next year? Now is the perfect time to secure your dream home. Check out our developments in Cumbria, Scotland, the North East and the North West to find out more about the fantastic range of offers available.